Apple Pay now accepted for some UK government services, wider rollout planned for 2019
The UK government is now accepting Apple Pay and Google Pay payments for select services through its gov.uk website, a change in policy that is expected to reach local governments and other institutions later this year.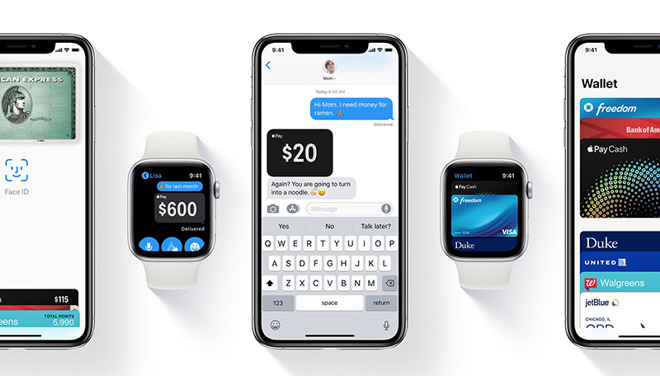 UK citizens with access to compatible devices
can use Apple Pay and Google Pay
to pay fees related to the country's Global Entry Service, basic online disclosure and barring service (DBS) checks, the Registered Traveller Service and the Electronic Visa Waiver (EVW) service, reports
ITV
.
Additional integration with local government, police and the National Health Service systems are due to follow later this year.
"Allowing people to pay for Government services through Apple Pay and Google Pay means they won't have to enter their credit or debit card information when making payments," said Till Wirth, lead product manager of gov.uk Pay. "This innovation will increase the convenience and security of gov.uk Pay for users and hopefully make their experience online a lot easier."
The gov.uk online payment system launched in 2016 with support for credit and debit cards and has so far logged more than 2.9 million transactions, the report said.
Minister of Implementation Oliver Dowden notes mobile payments integration enhances transaction security. Apple Pay, for example, is protected by fingerprint or facial recognition underpinned by an on-device passcode.
The new capability also delivers a streamlined user experience, as users can speed through transactions without filling out credit card or debit card authorization fields.
Apple Pay launched in the UK
in 2015
with support for eight participating banks. Since then, the country's government has slowly adopted the payment system and underlying technology.
Most recently, Apple in April
agreed to open
iPhone's NFC stack for use with the Home Office's Brexit app, which confirms citizen status by scanning embedded passport security chips.