Apple site shortlist hints at first potential retail outlet for India
Apple is getting closer to opening its first major outlet in India, a report claims, with the iPhone maker said to have produced a shortlist of upmarket locations in Mumbai that could host an Apple Store, if it can gain the favor of the country's government.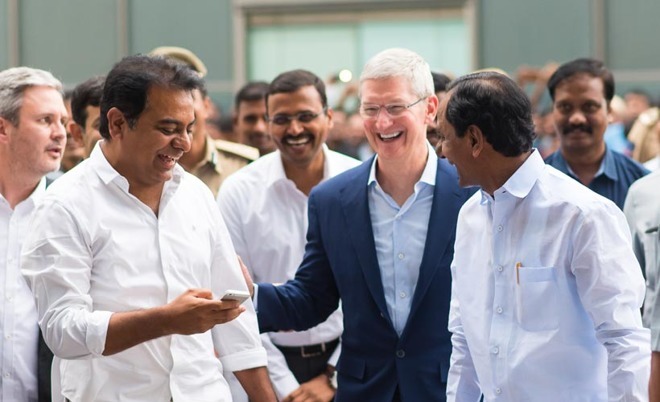 India is a promising emerging market that Apple is finding
tricky to penetrate
, with low single-digit market share despite its efforts. While it does have some local manufacturing efforts in the country, Apple has so far yet to open a store that it owns, instead relying on a network of resellers, but this may change in the future.
According to
sources
of
Bloomberg
, Apple has finalized a shortlist of locations for its first retail store in India. "Several upscale sites in Mumbai" have been selected, supposedly comparable to other iconic stores like on the Champs-Elysees in Paris and Fifth Avenue in New York, with the discussions on locations said to be ongoing in private.
Apple is barred from being able to open its own stores in the country due to product sourcing rules, including one that requires at least 30 percent of goods must be sourced from within India. This requirement was relaxed in
early 2018
, adding that for a five-year period companies could sell India-produced goods in other countries to meet the needed percentage.
Work towards the 30 percent includes a select number of iPhone models that are currently being produced in the country for domestic sale. Along with the
iPhone 6s
, manufacturing partner Wistron also builds the
iPhone 7
for local distribution, meanwhile Foxconn is rumored to be preparing a trial run of the
iPhone X
in the country in time for production of the 2019 models.
Despite the relaxation, Apple has still yet to open a store, but it is continuing to be in negotiations with the government allowing it to do so. Discussions are ongoing, but the supposed scouting for locations suggests Apple is confident it will be able to open a store soon.
In March, it was revealed Apple wanted to
reestablish its position
as a premium device in the market, a plan that involved raising the base cost of iPhones. Owning its own flagship store in the country would likely go some way to promoting the premium nature of its products.
Current retail efforts in the country involve a network of resellers, but even those are facing changes. The March reports also indicated Apple wanted to reduce the number of smaller stores, as well as reduce the number of trade partners who operate each of the stores, under the guise of "deepening the relationship" with them.