Hands on with our favorite features in macOS Catalina
Posted:
in macOS
edited February 2020
Apple is bringing sweeping changes to macOS 10.15 Catalina, and we've gone hands-on to highlight the biggest and best features of the new update.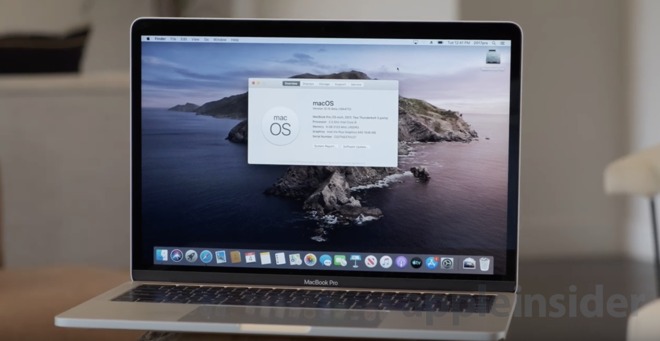 macOS 10.15 Catalina
The end of iTunes
With
macOS Catalina
, Apple parted ways with iTunes as a single application and essentially split the titular app into three standalone entities; Apple Music, Apple Podcasts and Apple TV.
With Apple Music, you'll have access to Apple Music with over 40 million songs right on your Mac, but otherwise feels very reminiscent of the now discontinued iTunes. There is a sidebar down the side which is home to all the categories and browse functionality you'd expect.
Nearly all features
found in iTunes are present in the new Music app, and Apple is in no way getting out of media sales.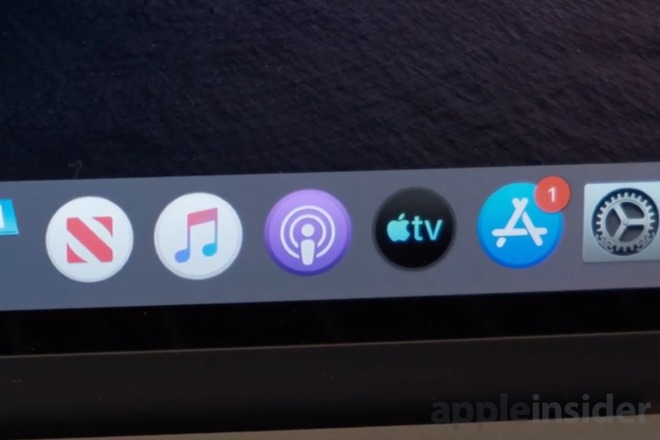 Catalina's new media apps
The drop down on the top -- used to jump between music, tv, etc -- is gone as is the ability to sync your devices. Syncing is now relegated to the Finder window. When you connect your device it shows right within Finder like a hard drive and delving into it exposes a syncing window that is near identical to what was previously found in iTunes.
Apple Podcasts on the Mac is literally just like what it suggests, a dedicated Podcast app that'll be able to sync across your iOS devices.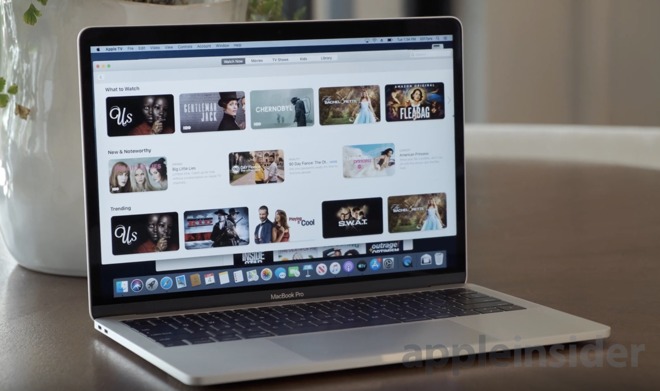 Apple TV on macOS Catalina
With the Apple TV app, you can watch all your favorite movies, shows, premium channels, and in the near future have access to Apple TV+, which is Apple's all-new streaming service. You can watch everything directly in the app while you discover the best of what's on in the Watch Now tab. And just like the Podcasts app, you can pick up where you left off on any screen, across all your devices.
Apple TV can also save content for offline viewing from Apple TV Channels such as HBO or Showtime.
Remind me to check out the new Reminders app
Just like on iOS, the Reminders app received a nice visual overhaul in a ground-up redesign. Things are more straight forward and user-friendly.
Reminders can now have attachments and be further customized with new ways to add times, dates, locations, and flags, They can be quickly added with a new toolbar.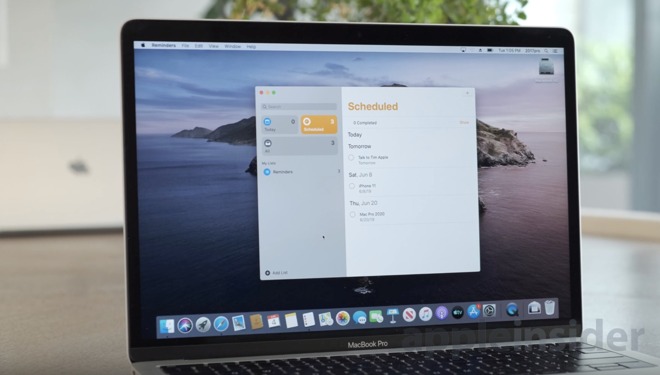 The new Reminders app in macOS Catalina
If you happen to tag a person in a reminder, next time you chat with them in Messages an alert will appear to job your memory.
Jot down a note
The Notes app received some nice subtle improvements as well, including gallery view which lets you display your notes as visual thumbnails. You also have a more powerful search tool, new checklist options, and allow you to share folders, including all the notes and subfolders inside.
Send me an email
If you're an Apple Mail user, you can now block all email from specified senders and move their messages directly to your trash, you can easily unsubscribe to spam email lists, and allow you to mute threads to prevent notifications from popping up.
Screen Time comes to the Mac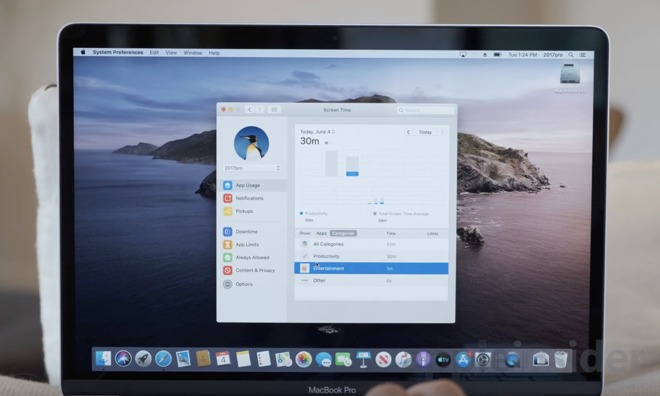 Screen Time comes to the Mac
Apple also added Screen Time to the Mac. Just like on iOS, Screen Time is here to help report how you're using your Mac and what apps you're using the most, as well as how many notifications you receive. It can also be used to help gauge children's computer usage.
More powerful iPad
Probably the biggest, and the best feature that Apple introduced in macOS Catalina is Sidecar which allows you to use your iPad as a second display for additional screen space, but it isn't limited to just that. It will allow you to use your Apple Pencil to draw, sketch or mark up any documents. If you take a screenshot on your Mac, it can appear on your iPad where you'd an edit and mark it up.
You can connect your iPad wired, or wirelessly and works peer-to-peer but the wireless performance will depend on your environment. Unfortunately, this feature isn't available in Beta 1 yet, but we'll be sure to cover Sidecar once it is available.
iOS apps come to the Mac
Another big feature that we don't have access to at the moment, but will be a major game changer for macOS is Project Catalyst, formerly known as Marzipan. This will allow developers to release their iOS apps on the Mac with only minor work. Developers like Gameloft which developed Asphalt 9 have already ported their iOS app to the Mac, and Twitter will reportedly
come back to Mac
after disappearing for a year.
Availability
There is much more to see in macOS 10.15 Catalina and we will be sure to continue the update throughout the beta process and bring you any changes that we find.
Apple will release macOS Catalina as a free update later this fall.