Apple reportedly in negotiations to buy key piece of Intel's smartphone modem business
Posted:
in iPhone
edited June 2019
Apple is reportedly in talks to buy a key section of Intel's smartphone modem business, a division that effectively shut down after Apple and Qualcomm settled their worldwide legal dispute in April.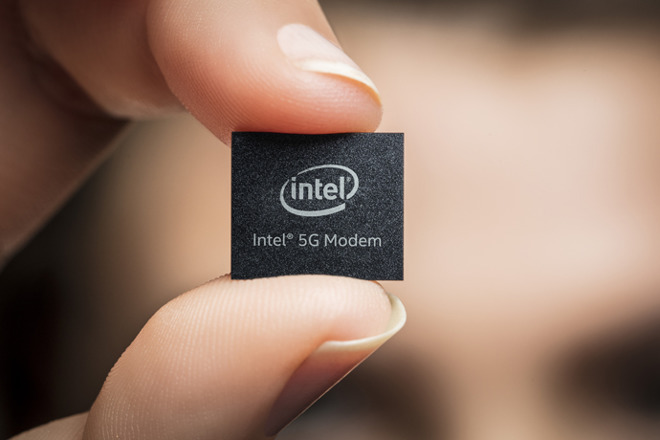 Citing sources familiar with the matter,
The Information
reports
Apple is eyeing
Intel's German operations which serve as the basis of its modem business.
In Germany, Intel's staff is comprised of engineers from Infineon's wireless technology arm, which the chipmaker purchased
for $1.4 billion in 2011
. The group is well-versed in Apple hardware having provided baseband chips for iPhone from 2007 to 2010.
Negotiations have been ongoing since last year and could fall apart, according to the report. However, if Apple is successful in its bid, the buy will likely bring hundreds of veteran modem engineers into the fold as the tech giant
works on its own 5G modem
.
"We have hired outside advisers to help us assess strategic options for our wireless 5G phone business," an Intel spokesman said. "We have created value both in our portfolio of wireless modem products and in our intellectual property. We have received significant interest in the business but have nothing more to say at this time."
If it goes through, the deal is expected to include patents and products, the report said, citing sources.
The publication notes that a number of former Intel executives, who were assimilated as part of the Infineon deal, now work at Apple. While some were recruited years ago, others, like Stefan Wolff, former manager of Intel's German modem outfit, came to Cupertino within the past few months. In February, Apple
hired former Intel executive Umashankar Thyagarajan
, an engineer thought to play a key role in the development of the chipmaker's XMM 8160 5G modem.
Intel
exited the smartphone modem industry
in April, saying the way forward in that segment was no longer tenable after
Apple and Qualcomm settled
a legal battle involving patent royalties and licensing. As part of the arrangement, Apple agreed to a one-time payment worth
between $4.5 and $4.6 billion
in exchange for multiyear chip supply and six-year licensing agreements.