Apple strikes back at Spotify's claims of unfair treatment in the App Store
Data supplied by Apple says that only 680,000 of Spotify's users are paying 15% of the subscription fee to Apple -- and none are paying the 30% that the music streamer claims.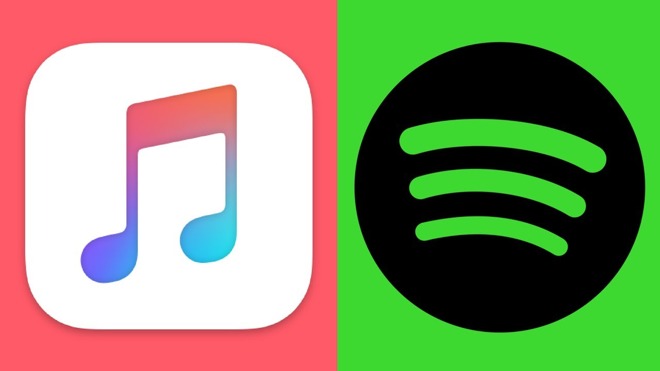 Apple's filing to the European Commission not only takes issues with Spotify CEO Daniel Ek's claim about the 30% rate, but with the number of customers impacted. The filing says that the 680,000 users
paying 15%
are out of the company's self-reported 100 million paying users world-wide, and there are no Spotify users currently paying 30%,
as Ek proclaimed
.
The filing was first spotted by
German-language
Der Spiegel
. The publication also notes that Apple only holds 25 percent of the smartphone market in the EU and Apple Music is not dominant in music streaming, therefore Apple shouldn't be considered a monopoly.
In Spotify's complaint, the company points to supposed unfair treatment such as when Apple rejected multiple Apple Watch app submissions in 2015 and 2016. Apple later added third-party API for music streaming apps on Apple Watch with
watchOS 5
, which has been used by popular services
like Pandora
. Spotify has yet to re-submit its watchOS app for review.
Another point of contention is Apple's 30% cut of App Store purchases. For subscriptions, the rate drops down to 15% after one year of continual payments -- a fact glossed over by Ek in his complaint.
Apple's app store cut goes towards Apple's hosting fees, development of the platform and developer resources, payment infrastructure and other expenses. Spotify did not that an option was available to remove the in-app subscription option and allow users to sign up directly from its website -- a route other subscription-based apps have gone.