Apple's new Mac Pro is being manufactured in China
After six years of manufacturing the cylindrical Mac Pro in Texas, Apple has shifted production of the new Mac Pro abroad to China, even as trade tensions escalate between the U.S. and China.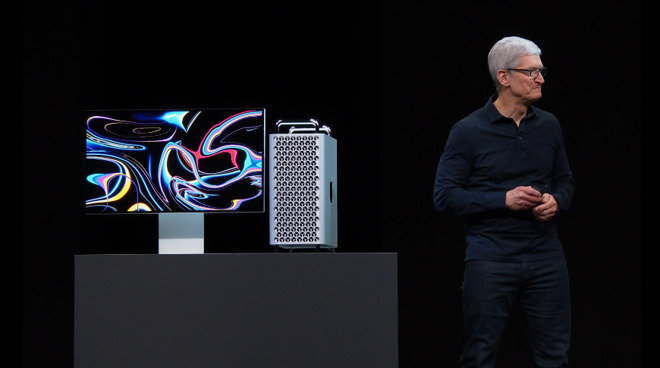 Apple's
Mac Pro
was the company's only major device assembled in the United States. The move comes as a surprise, as
Apple faces increased tariffs
on products imported to the U.S. from China. The tariffs would affect all of Apple's products, including the iPhone, iPad, and all Mac computers.
Apple has signed with contractor Quanta Computer Inc., a company that
has worked with Apple in the past,
to manufacture their new Mac Pro. Quanta Computer has begun increasing production at a factory near Shanghai.
The decision is likely influenced by Quanta's distance to other Apple suppliers across Asia, making it possible to achieve lower shipping costs than if components were shipped from the United States. Analysts have stated that any move Apple would make to move production out of China
would take multiple years.
Apple had previously invested $100 million in tooling and other equipment for Flex Ltd., a manufacturing plant in Austin Texas, hoping to be able to shift some production back to the U.S. at the behest of policy makers. However, this has proved to be an expensive investment, and most Apple products are still primarily manufactured in China to keep production costs lower.
According to the
Wall Street Journal,
a spokesperson at Apple said the new Mac Pro is designed and engineered in the U.S., and includes U.S.-made parts. Apple also stated that it supports manufacturing in 30 U.S. states and spent $60 billion last year with over 9,000 U.S. suppliers.
Flex and Quanta have so far declined to comment on the matter.
Flex workers will likely not be affected as the company has pivoted to refurbishing ready-made computers and has open contracts with HP Inc. and other companies, according to former Flex employees.