Apple TV+ focusing on quality over quantity, says Eddy Cue
Apple TV+, launching this fall, will emphasize a small but high-quality lineup, said Apple's software and services VP Eddy Cue in a recent interview.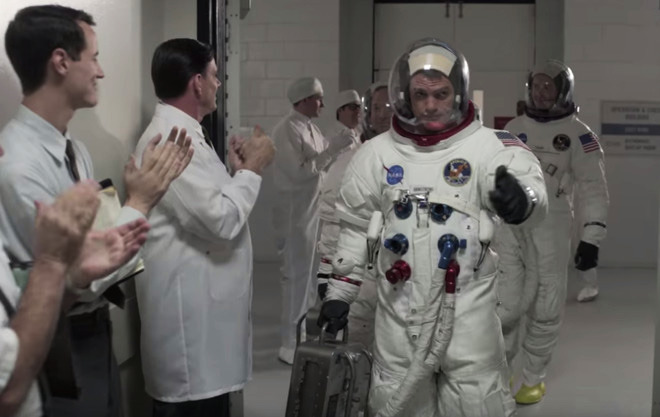 "For All Mankind," one of Apple's announced shows.
The company is working on "creating the best" content rather than "creating the most,"
Cue
told
The Times
this week. He nevertheless acknowledged that Netflix has succeeded with a non-stop flow of new content, such that viewers can even complain about the barrage making it hard to choose.
"Their motto is to create a lot of content so there's always something for you to watch, and it's working really well," Cue
remarked
. "There's nothing wrong with that model, but it's not our model."
Apple is preparing
an assortment of original shows
for launch, with high-profile creators like Steven Spielberg, J.J. Abrams, and Oprah Winfrey already lined up. It's not yet clear however if the company will have any third-party shows or movies, and first-party video so far appears aimed at U.S. audiences, whereas Netflix targets cultures worldwide. Apple's launch regions are still unannounced.
Cue separately admitted that Apple had to recruit former Sony executives Jamie Erlicht and Zack Van Amburg to take charge of Apple TV+ content given the company's blindspots.
"Look, we don't know a lot about television other than we are big consumers of it, but that doesn't quite qualify you as an expert by any means," he said. "The thing that we're smart about is when we don't know about something we want to get into, we go and find the best people for it."
More details about Apple's plans, such as pricing, are likely at an iPhone event in September. To prepare the company is overhauling its "TV" app and bringing it to third-party platforms, such as Roku and Amazon streamers.