Ive replacement Jeff Williams 'more visible' in product creation than CEO Cook
COO Jeff Williams -- who's taking over for exiting design chief Jony Ive -- is typically "more visible" in product development than CEO Tim Cook, a report said on Friday.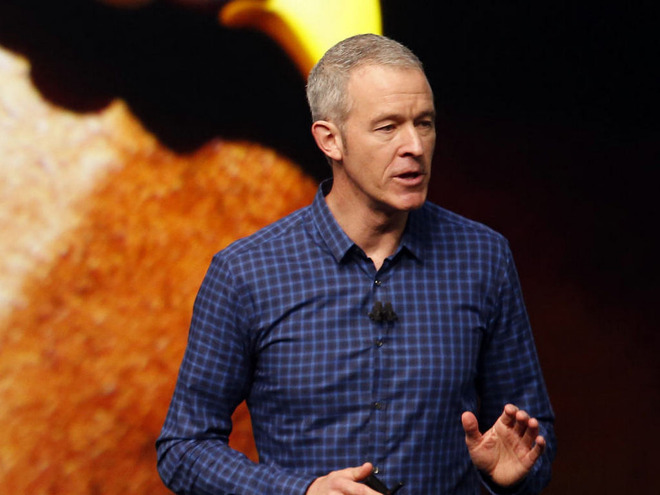 Williams has "shown interest in products' look and feel," said the
Wall Street Journal
, citing people who've previously worked with the executive. The sources claimed that it was Williams who helped push the Apple Watch towards cellular support and more health features.
Indeed Apple's
bio page
now says that he "led the development of Apple Watch in close collaboration with the design team, and oversees the engineering teams responsible for Apple Watch," where until late June it only mentioned that he "also oversees the development of Apple Watch."
One source
argued
however that Williams "sees where we are, not where we need to be in years to come," since his expertise is in operations rather than design.
Cook has sometimes been criticized for having less of a hands-on approach than his predecessor, Apple co-founder Steve Jobs. That
may be one reason
for
Ive's departure
, due later in 2019. Cook has
denied such allegations
.
The decision to install Williams as Ive's effective replacement is due to Apple's difficulty of finding anyone outside of the executive team who can take the role with any real effectiveness, as Ive had to lead a team to conceptualize products then create them into physical products, followed by collaborating with software, hardware, and operations teams to get it produced.
"It would be almost impossible to find someone who can really replace Jony Ive, Technalysis analyst Bob O'Donnell advised. "What they're doing is saying 'let's reallocate how we think about this and put someone else overseeing a few young designers to give them leeway.' It's time for fresh blood. The last few iPhones have looked really similar."
Williams will oversee
Evans Hankey
, vice president of Industrial Design, and Alan Dye, vice president of Human Interface Design. Ive is starting a new firm called LoveFrom that will at least temporarily retain Apple as a client.