Apple cuts updated MacBook Air price to $999 for students
Apple has just reduced the entry-level cost of the MacBook Air by $100 for all users and a further $100 for students. Plus it's added the True Tone technology to its display, as part of its Back to School promotion.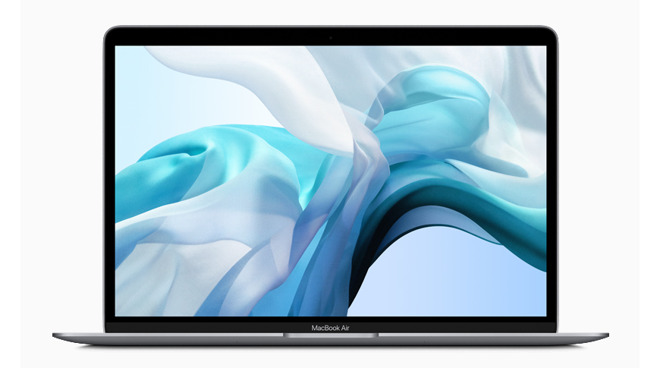 New MacBook Air
Alongside introducing
speed-bumped MacBook Pro models
and seemingly dropping the MacBook, Apple has also upgraded the
MacBook Air
-- and given it a considerable price cut.
The entry-level price of the Air was previously $1,199 but it is now $1,099 -- and there's a $999 option for students. Alongside the price change, the MacBook Air display now includes Apple's True Tone technology.
The previously-available $999 older generation of the MacBook Air is no longer available. The only models now on sale are the 13-inch revised Retina display versions.
The entry-level $1,099 model has a 1.6GHz dual core eighth-generation Intel Core i5 and ships with 8GB 2133MHz LPDDR3 memory and 128GN SSD storage.
The $1,299 model has the same specifications but comes with 256GB SSD storage.
"College students love the Mac -- it's the notebook they rely on from the dorm room to the classroom, and the No. 1 choice among higher education students," said Tom Boger, Apple's senior director of Mac Product Marketing in a
statement
.
"With a lower $999 student price for MacBook Air and the updated 13-inch MacBook Pro with faster performance, Touch Bar and Touch ID at $1,199 for students, there's never been a better time to bring a Mac to college," he continued.
As with the revised MacBook Pro models, students who buy the new MacBook Air will also receive a pair of wireless Beats headphones.