Apple Park worth $4.17 billion, is one of the world's most expensive buildings
Apple Park, already known to be one of the most valuable corporate headquarters in the world, is specifically worth $4.17 billion when including land, furniture, computers, and other items, according to Santa Clara County.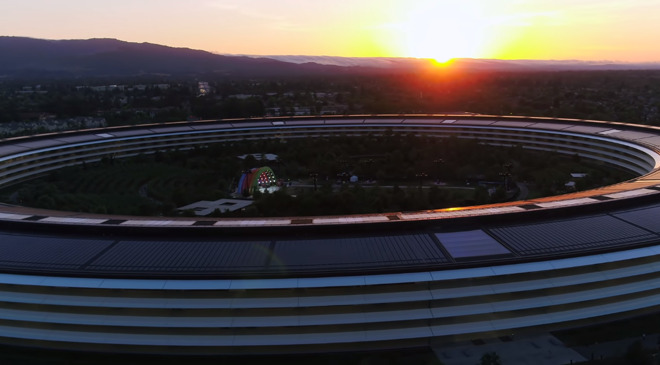 For the sake of property taxes the complex is worth $3.5 billion, the County said in an assessment for a fiscal year ending in June. The company could pay about $40 million annually, said the
San Francisco Chronicle
, though it has the option of appealing and seeking a lower amount.
The
$4.17 billion valuation
ranks against $3.8 billion for the rebuilt One World Trade Center in New York City, but nowhere near the cost of the world's three most expensive buildings -- the $15 billion Abraj Al Bait Towers and the $100 billion Great Mosque, both in Mecca, plus the $25 billion ITER (International Thermonuclear Experimental Reactor) fusion project in Saint-Paul-les-Durance, France.
Apple was reportedly the County's biggest property taxpayer in the 2017-2018 fiscal year, paying $56 million overall. The company has properties scattered around the area, including 1 Infinite Loop, its repurposed prior headquarters.
Apple Park uses highly customized architecture, conceived by Apple co-founder Steve Jobs, designer Jony Ive, and architectural firm Foster and Partners.
The complex features extensive solar power, and its signature "spaceship" ring is wrapped in curved glass windows. The use of glass extends throughout the interior, where people have reportedly been
walking straight into it
.
To protect against California's infamous earthquakes the spaceship
employs 692 steel saucers
designed to shift as far as 4 feet.