Japan Display inks $738M bailout deal, including reported $100M from Apple
Ailing LCD manufacturer Japan Display on Friday said a consortium led by China's Harvest Group has successfully raised the requisite funds to execute an 80 billion yen (about $738 million) bailout plan, $100 million of which is thought to come from Apple.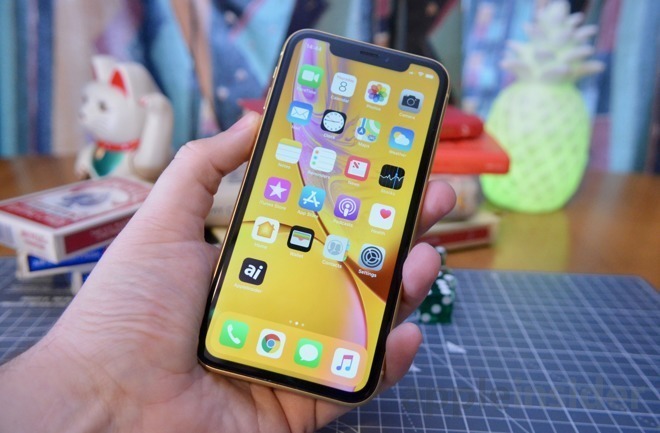 After months of negotiations, Harvest
agreed to increase
its investment in JDI to meet the 80 billion yet target, reports
Reuters
.
Harvest was reportedly willing to invest
nearly $500 million
to keep JDI afloat. In June, JDI confirmed the amount, adding that a single customer had agreed to a $100 million infusion as part of Harvest's offering.
Previous reports
identified Apple
as the mystery JDI investor. Apple is JDI's most important customer, with the tech giant's iPhone LCD panel orders accounting for some 60% of JDI's revenue for the 2018 fiscal year.
Apple was originally expected to make its investment through TPK Holding, a Taiwan-based display maker in talks to kick $230 million into the bailout pool. TPK stepped away from the deal in June.
Alongside Harvest, Hong Kong-based Oasis Management will invest between $150 million to $180 million. According to today's report, Oasis has offered to furnish additional funds to offset potential currency fluctuations. JDI plans to formalize the bailout at a shareholders meeting in August, the report said.
JDI is a joint venture that combined the display arms of Hitachi, Sony and Toshiba in a bid to better compete with Korean powerhouses Samsung and LG Display. While the company enjoyed some early success, it erred by investing heavily in LCD production and largely ignoring a wider industry trend toward OLED panels.
Apple became intertwined with JDI after fronting a large sum to help the display maker build a $1.5 billion panel factory in 2015. JDI now finds itself in arrears and with a funding shortfall as the iPhone maker and others reduce LCD orders on a path toward OLED.
In addition to the supposed $100 million investment, Apple has agreed to slow JDI's debt repayment timeline and potentially increase orders to stabilize the firm's finances. Reports also suggest Apple this year awarded JDI a portion of future
Apple Watch OLED panel orders
as the company works to shift production away from LCD technology.