France approves digital tax measures against Apple despite US pressure
The French government has approved proposals for a tax on digital services, one that affects Apple and other major tech companies, despite concern the measure is unfairly targeting US-based companies in a bid to claw back tax revenue.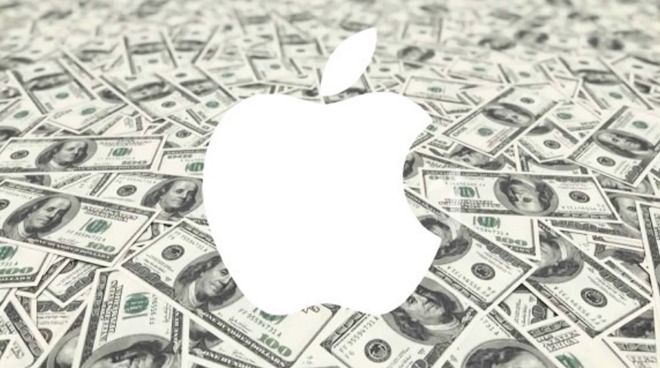 Originally proposed
in December
, the so-called GAFA - Google, Apple, Facebook, and Amazon - tax, was given a stamp of approval by the French senate on Thursday, just a week after passing through the National Assembly.
Under the measure, the 3% sales tax will be applied to sales generated in France by major multinational firms,
reports
the
BBC
, specifically those with revenue of more than 750 million euros ($846 million), and generating at least 25 million euros ($28 million) from with France itself. Furthermore, the tax will be retroactively applied to early 2019, and is anticipated to raise in the region of 400 million euros ($451 million) for this year alone.
France is using the tax as an attempt to reacquire taxes from revenue that goes through various processes by firms to reduce their outlay, such as the "Double Irish"
performed by Apple
. The European Union is
working to reform
taxes across the continent to minimize such activities, but while individual countries can apply regional laws relatively quickly, a Europe-wide measure will take longer to implement.
The tax is believed to be affecting roughly 30 firms, the majority of which are based in the United States. The skew of the affected companies has already led to
a probe
by US President Donald Trump into the matter, specifically if it is an unfair trade practice under the US Trade Act of 1974, with the "Section 301" investigation previously used to apply tariffs on China.
US Trade Representative Robert Lighthizer advised ahead of the tax's implementation the investigation will determine if it "is discriminatory or unreasonable and burdens or restricts United States commerce."
The US investigation has already received support by one of the companies that will be affected by the tax measure. Welcoming the investigation, a statement from Amazon
received
by
CNBC
calls the tax "poorly constructed" and "discriminatory," and that it would cause "significant harm to American and French consumers alike."