Hackintosh vs Mac Pro, 2019 iPhone dummy models, and more on the AppleInsider Podcast
This week on the AppleInsider Podcast, William and Victor talk about 2019 dummy iPhones, how cases get made, what's up with the slower SSD in 2019 MacBook Air, and whether you can make a Hackintosh that's faster than a Mac Pro.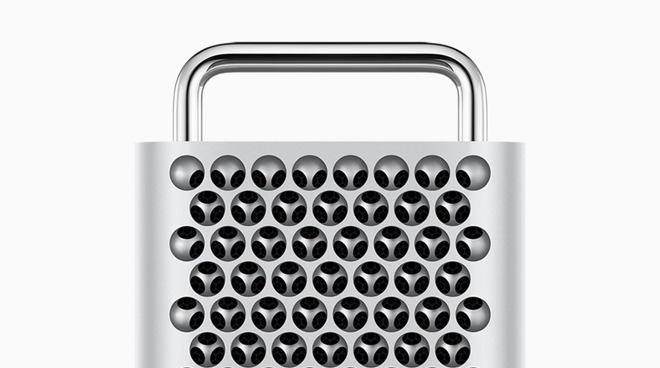 The Mac Pro
AppleInsider
editor
Victor Marks
and writer
William Gallagher
discuss:
Betas! iOS 12.6 beta 7 is out - and it's especially noteworthy because it shows Apple's level of commitment to quality for the final release of iOS 12.


Do you need a new iPhone? And, how do you know?


Marques Brownlee has dummy models of the 2019 iPhones. We talk a bit about how case manufacturers get information and what exactly this can tell about Apple's plans.


2019 MacBook Air: it's impressive, but also has a somewhat slower SSD drive. We talk about who will even notice the difference.


Jack Dorsey spoke at Apple to Apple Marketing and while no one is saying what he told them, we have a few wild ideas.


The Department of Justice asks the judge in the Qualcomm antitrust case to temporarily hold on enforcing the judgement.


Apple is going to start funding podcast production, to compete with Spotify.


Can you build a Hackintosh that's faster than a new Mac Pro? And, if you really can, should you?
We like reader email --
send us your comments and concerns!
.
The show is available on iTunes and your favorite podcast apps by searching for "AppleInsider."
Click here to listen, subscribe, and don't forget to rate our show
.

Listen to the embedded SoundCloud feed below:
Follow our hosts on Twitter:
@WGallagher
and
@vmarks
.
Feedback and comments are always appreciated. Please contact the
AppleInsider
podcast at
news@appleinsider.com
and follow us on Twitter
@appleinsider
, plus
Facebook
and
Instagram
.
Those interested in sponsoring the show can reach out to us at
advertising@appleinsider.com
.