Editorial: Apple's Q319 earnings destroy a mountain of fake data and false reporting
Apple's continuing performance as a market-responsive, commercially savvy innovator is destroying feebleminded media narratives that seek to portray the company as helpless and befuddled. It also demonstrates that the real incompetence lies in bad reporting by sloppy journalists seeking to deliver titillating headlines rather than accurate, factual portrayals of the industry.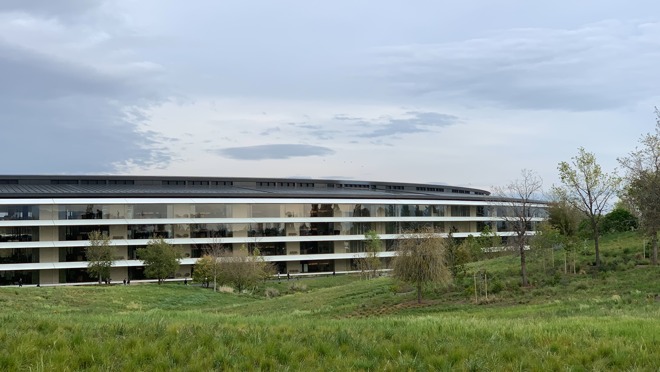 Major newspaper bloggers looking really dumb again
Prominent papers including the
Wall Street Journal
and
Bloomberg
have erected "piles of bad news" that have sought to portray Apple as wholly dependent on
iPhone unit shipments
, irreparably battered in China, unable to innovate in new product categories and
incompletely mismanaged while bleeding away talent
.
However, these stories commonly advanced by
Tripp Mickle
of the
Wall Street Journal
and
Mark Gurman
of
Bloomberg
were just as poorly researched and cobbled together as their previously incorrect reports that insisted Apple would be unable to find buyers for iPhone X in 2017 and iPhone XS in 2018--phony ideas that were both supposedly grounded on real data from "the supply chain."
Both continue to front purely asinine reports that suggest Apple has no idea what it is doing, even as the iPhone maker remains the only very profitable handset maker globally-- while also uniquely advancing mass market sales of wearables and delivering major new growth in Services, even as it also sustains growth in both Macs and iPads in a market where most PCs and tablets are not performing well.
Slipping unit sales narratives devastated by Apple's performance
The picture painted of Apple being hopelessly troubled in China was erased by Apple's CEO Tim Cook like an Etch-A-Sketch. He noted "a return to growth in Mainland China" during the record June quarter, a feat that was achieved "despite strong headwinds from foreign exchange."
Cook didn't even mention the millions of Huawei Androids that were diverted from Western markets to the domestic Chinese market in a desperate rash of discounting promotions this year. That's pretty clearly because Huawei's phones are not being sold to iPhone users, despite the constant insistence that Huawei is somehow pushing Apple out of business in China, when clearly that's not the case.
While many market research groups-- and the bloggers who cite their often
inaccurate estimates
as fact-- remain fixated on quarterly unit sales, it's clear that selling the most units isn't the way to win in phones any more than it was in tablets a few years ago.
Apple's quarterly iPhone revenues were down 12% from the year-ago June quarter, but the company is significantly improving upon its sales using initiatives including "in-store trade-in and financing programs." As a result, while unit sales and revenues are lower than last year, Apple's active installed base of iPhones still reached a "new all-time high and was up year-over-year in each of our top 20 markets."
That's not what bloggers and their hand-wringing media reports predicted. Instead, they've portrayed any decrease in iPhone unit sales as a fundamental problem for Apple and a huge win for Samsung and Huawei, the world's volume unit sales leaders. But that's not true.
While Samsung and Huawei continue to crank out massive volumes of Androids, their shipments of mostly lower-end models are not eating up iPhone buyers as the
Wall Street Journal
and
Bloomberg
have repeatedly asserted. Instead, those models are flowing into new markets, including India, which were previously served by domestic brands. Yet their low-end nature means they won't last long and likely won't even be updated. Historically, cheap Androids have served as training wheels for users who later migrated to iPhones.
Apple's
increasing
shift towards more modern, higher-end, and more powerful iPhones means that every sale remains in use for longer, typically many years. That's creating and expanding the deep installed base Apple is now leveraging to sell Services-- something neither Samsung nor Huawei has been remotely successful at copying.
That's a fact that unit sales comparison fail to highlight: Apple's iPhone revenues can slip while its active installed base continues to grow, generating new offsetting growth in Services and related hardware. At the same time, Samsung and Huawei can both increase their unit shipments while making less money, achieving no functional growth in their installed bases, and creating no real service-related revenues.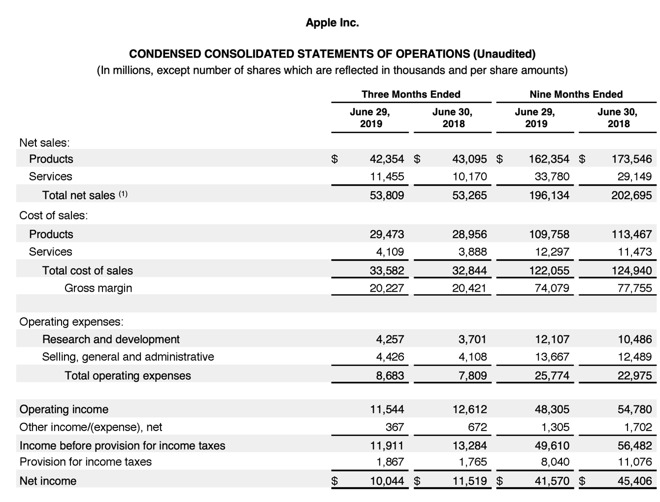 The tale of too many iPhones abruptly ends
While relying on quarterly unit sales estimates to award "winner" crowns to commercially failing, high-volume phone makers and dismiss Apple as cash machine supposedly on the brink of doom, sensationalist bloggers have also pointed to Apple's success in iPhones as a problem for the company because so much of its revenues have historically come from phone sales.
Supposedly, this meant that once iPhone sales stopped growing, Apple would be unable to grow because nothing could make up for the drop in iPhone revenues. Mickle, in particular, loves to say that wearables, Services and everything else Apple is doing are virtually immaterial compared to iPhones.
Yet in the most recent quarter, iPhone sales fell to just 50 percent of Apple's revenues even as the company hit a new quarterly revenue record on strong sales of wearables, Macs, iPads, and Services. That's the opposite of what Mickle and these writers have consistently predicted.
Also note that virtually all of the profits at Samsung Mobile and Huawei's consumer division come from their phone sales, yet nobody frets over these percentages, even though neither company has excelled in tablets, notebooks, watches or other ecosystem-related sales the way Apple has. The "alarming" percentage of revenues from iPhones is an invented problem for Apple created for no reason other than misleading readers. That's not journalism, it's sensationalist nonsense.
Tablet and butterfly myths
Related media narratives that claimed that nobody wants tablets anymore-- and that if they do they want a Microsoft Surface-- were soundly crushed by real data showing that new iPad Pro, iPad mini and iPad Air models were all popular enough to generate over $5 billion in quarterly tablet sales: massively more than any other tablet vendor, and 4-5 times that of a typical Surface quarter.
Further, the cliche story that everyone is terrified of Apple's butterfly keyboards was rebuked by the fact that Mac revenues grew by double-digits to $5.8 billion, "fueled by a strong performance of MacBook Air and MacBook Pro" and their ostensibly awful keyboards that consumers are buying despite a flurry of overblown anecdote-based anti-hyping advanced by
Joanna Stern
of
Wall Street Journal
.
Stern earlier tried to
equate
iPhone 7 with the danger of Samsung's fire-prone Note 7, then bizarrely depicted this year's popular iPhone XR as a phone "
Apple can't sell
," before flat out mocking Apple's statement that only "a small number of users were having issues" with Apple's butterfly MacBook keyboards. That's a pretty alarming pattern of disingenuous reporting when it comes to Apple.
Kif Leswing of
CNBC
similarly stated that "Apple reiterated to me today that the vast majority of MacBook customers are happy and haven't had issues with the keyboard," but felt compelled to remark that "but to me, anecdotally, it feels like it's happening to everyone."
What sort of journalist needs to sort through facts and data when one can just share gut feelings based on anecdotes? Reporting anecdotes rather than facts caused most of the blogosphere to conclude that Apple's sales of MacBooks would be down until the company engineered an entirely new "non-butterfly" keyboard-- as if arbitrarily changing the keyboard would guarantee that all mechanical keyboard issues would vanish.
At
AppleInsider
, our report on
real world repair data
demonstrated that the total number of service calls were lower for both the 2016 and 2017 MacBook Pro in their first years of service compared to earlier models, even when including keyboard failures.
Quite clearly, Apple's new MacBook models are more reliable computers overall, a factor that is also driving new sales growth no matter what wild claims bloggers continue to make based on anecdotal observations.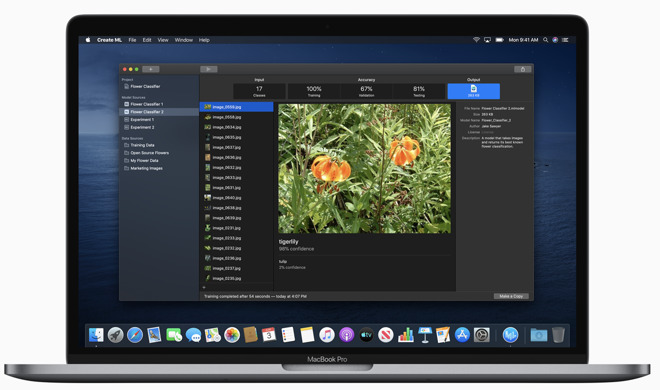 Despite butterfly keyboard chatter, MacBooks are very popular and sales are growing
Apple Watch can't ever matter, but also does
Apple Watch walked into a hyped-up market for smartwatches and destroyed the competition, despite constant reports that claimed it wasn't selling well and that consumers really wanted a round watch. Apple then more stealthily introduced another wearable: AirPods, and immediately changed how people listen to music.
In its latest earnings report, Apple noted that "over 75% of customers buying Apple Watch in the June quarter were buying their first Apple Watch," indicating that the growth occurring isn't just replacements but a broad expansion in users.
Cook also noted that "we continue to see phenomenal demand for AirPods, and when you tally up the last four quarters, our Wearables business is now bigger than 60% of the companies in the Fortune 500." Combined, Apple noted that it saw wearables sales "growth accelerating to well over 50%."
So much for wearables not being big enough to matter. In fact, it was the combination of growth in Macs, iPads, wearables, and Services that more than made up for a decline in new iPhone sales, reaching the new June quarter revenue record of $53.8 billion. Naysayers have consistently said that nothing could replace iPhones to maintain the size of Apple's business, but clearly that's not true.

Other sales made up for a decline in iPhone revenues
Services growth before the Services storm
Calling out Services in particular, Apple said it reached "all-time record revenue of $11.5 billion," representing growth of 13% year-over-year or 15% when excluding the previous year's settlement windfall. In constant currency, Apple's Services revenues are up 18%, highlighting the performance Apple is seeing independent of currency exchange shifts outside of its control.
This growth is occurring despite the fact that most of the new Services Apple outlined this March won't go live until later this year. That includes the
Apple Card
that the company plans to roll out to the public next month,
Apple Arcade
and
Apple TV+
.
Cook also made reference to
Project Catalyst
, its initiative to bring massive numbers of iPad apps to the Mac App Store as native desktop software. In addition, features including
SwiftUI
and the new
macOS Catalina
will also enhance Apple's app ecosystems, further driving Services growth.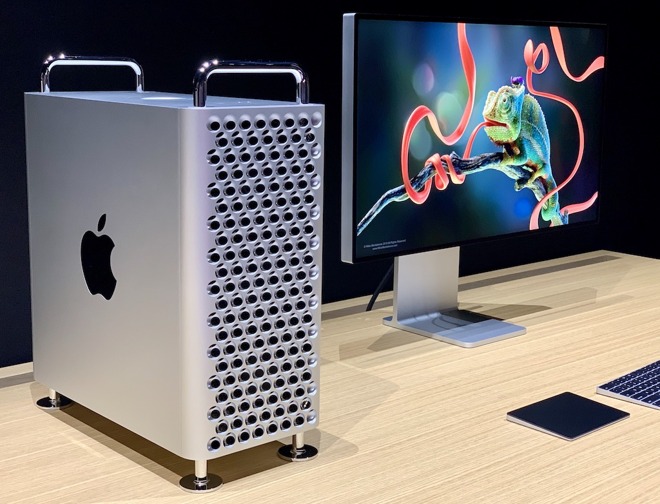 Also in the pipeline: Apple's most powerful ever Mac Pro
Stop sensationalizing doom for Apple, it makes you look incompetent
Apple certainly continues to face a series of difficult challenges: growth in smartphone sales continues to slow; a strong US dollar has made Apple's profits earned overseas appear to be smaller; and increasingly desperate competitors are now dumping products into the market, including Google's fire sale clearance of Pixel models in the US; Samsung's lower end, high volume A series phones being pushed out globally; and Huawei's phones forced from western markets into China's domestic sales.
But those problems can also be seen as advantages. Without vast new phone markets opening up for growth, rivals that depend entirely on volume sales of phone sets-- without any buffer from an ecosystem of supporting hardware and software-- will be hit hardest. Apple has weathered the storm of slipping phone sales without the crisis seen at Samsung, where not even its chip sales can sustain slipping phone demand.
A strong dollar is enabling Apple to invest its cash in overseas parts, plants, and production just as component prices are slipping. And lower sales of competitors' high-end models mean that Apple's premium iPhones retain a competitive edge and a longer service life, expanding its active installed base while driving sales of new Services and accessories from Apple Watch to AirPods to Macs and iPads.
Apple's ability to launch new initiatives such as Apple Pay, something that Google, Samsung, and others have struggled to match, give the company a stronger ability to expand its base in other new business categories. That includes Apple Business Chat and further expansions into the Enterprise.
Further, despite tales of a collapsing design culture fomented by the
Wall Street Journal
, the reality is that design at Apple is a core part of Operations, not the result of a singular artisan personality. And rather than struggling to attract talent in the way that a series of reports have recently claimed, Apple highlighted that it just made its largest talent acquisition ever in bringing over most of Intel's wireless team in its billion-dollar investment in the future of baseband design.
And as another slap in the face to the "Apple can't innovate anymore" narrative, Cook noted that "we have several new products that we can't wait to share with you," the same kind of language he's used before introducing hits like Apple Watch and AirPods.