Samsung's new Galaxy Note 10 and Galaxy Note 10+ arrive on Aug. 23
Samsung has announced the Galaxy Note 10 and Galaxy Note 10+ at their Unpacked event at the Barclays Center in Brooklyn, New York. Here's what Samsung's newest smartphone is bringing to the table and how much it's going to cost.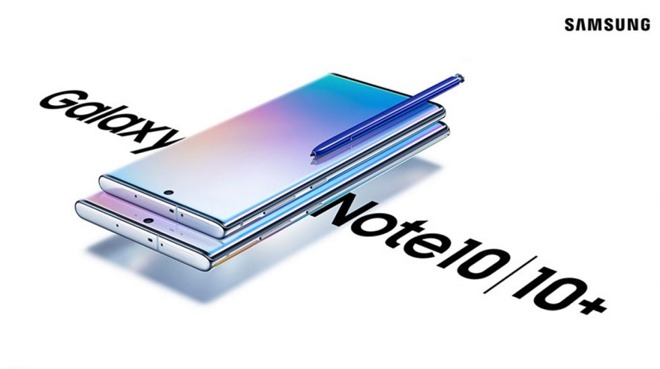 The
Galaxy Note 10
has officially been announced, though because the phone was so
widely leaked,
those who have been following news about the smartphone will likely already know what to expect.
The Galaxy Note 10 has a HDR10+ 6.3-inch screen at 2280x1080 resolution, with the Note 10+ coming in at 6.8 inches diagonally at 3040x1440, moving it well into phablet-size territory. For comparison, the iPhone XS Max features a 6.5-inch display. The Galaxy Fold came in at 7.3-inches, though
a fragile display
had forced the initial launch to be delayed in hopes of a better redesign.
Both models feature edge-to-edge displays and a "hole-punch" front facing camera. The Note 10 has a 16MP ultra wide rear shooter, paired with 12MP wide-angle and telephoto lenses. The Note 10+ has a "Quad Camera" with a ultra-wide 16MP shooter, paired with wide-angle and telephoto lenses both at 12MP, and a VGA resolution DepthVision camera for augmented reality applications and similar.
RAM varies between 8GB and 12GB depending on model, wireless connectivity, and internal storage. Storage begins at 256GB. The Galaxy Note 10+ has a microSD card reader, but the smaller Note 10 does not have card reading capability.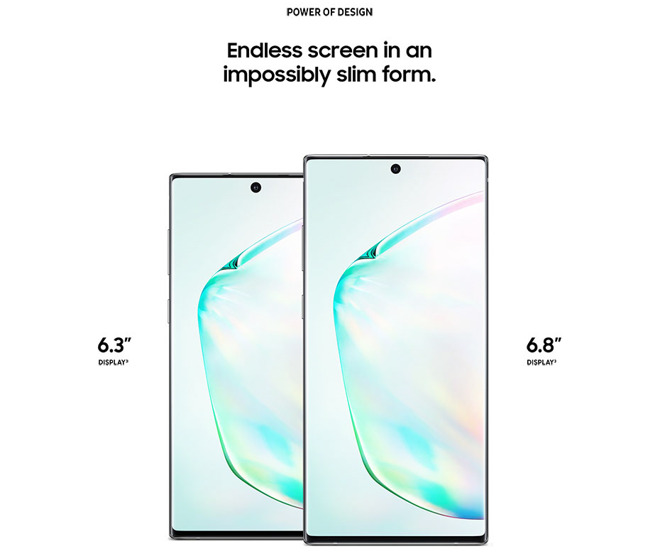 The updated line has ditched the 3.5mm headphone jack. Wired connectivity is provided by USB-C.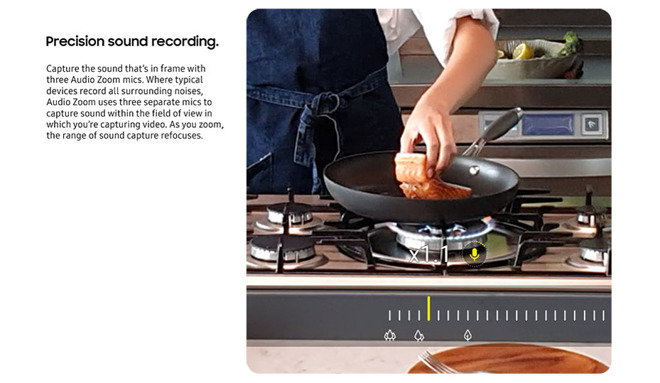 Large batteries boast a 3,500mAh capacity for the Galaxy Note 10 and a 4,300mAh capacity for the Galaxy Note 10+. Both include a Superfast Charge, giving users the ability to top up their phones in just a few minutes of charge time.
The updated S Pen stylus now includes air gestures, acting as a "magic wand for your smartphone." Utilizing the air gestures, users will be able to take remote photos, convert handwriting to text, swap lenses, cycle through presentation slides, control music, and more.
Launching alongside the new handsets is Samsung's DeX app for Windows and Mac, which enables USB-based drag-and-drop file sharing between devices.
The Galaxy Note 10 is available
starting at $949
in one of nine colors, and the Galaxy Note 10+ at $1099. Both 4G and 5G versions will be available, with 5G starting at $1049 for the Galaxy Note 10, and $1299 for the Galaxy Note 10+. Most versions will ship on August 23 in the US and UK, with preorders starting on August 7.
Samsung is also offering a trade up and save rebate of up to $600, which is valid at third-party retailers, such as
B&H Photo
.
Updated with information about DeX.