Huawei Mate X delayed again, shipping before the end of 2019
Huawei has decided to postpone its Mate X folding phone for a second time until after the Galaxy Fold ships -- for reasons unknown.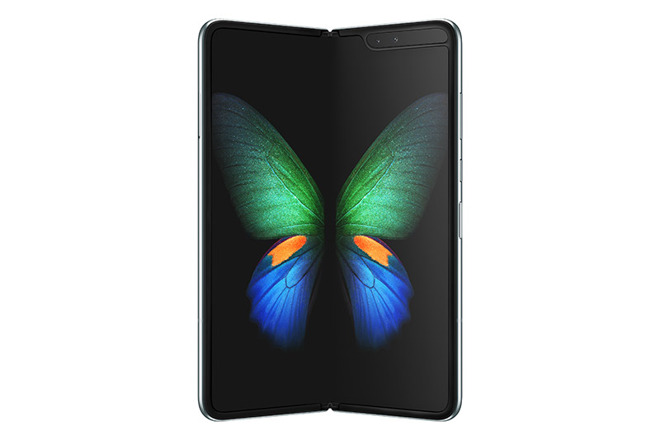 Samsung's redesigned Galaxy Fold will debut in September.
On the cusp of the Galaxy Fold's
re-release in September
, Huawei has made the decision to postpone the launch of its competing Mate X. The company announced the decision in a press event on Wednesday.
Techradar
attended the event
, and pointed out some design changes from a version that they saw in July. The new model has a slimmer lock button, and a revised "Falcon Hinge" crucial to the device's folding.
Revealed at Mobile World Congress, the
Huawei Mate X
is billed as a 5G-supporting foldable smartphone. Using a "Falcon Wing Mechanical Hinge," the device can switch between a 6.6-inch smartphone with OLED displays on the front and rear to a larger 8-inch tablet.
While the
Samsung Galaxy Fold
mounts the screen on the inside of the bend, Huawei opted to place it externally, a decision that puts far less strain on the display from repeated bending. Such a move is also risky from a usability standpoint, as it means the screen is not as protected from other items, such as keys in a pocket, unlike the inward screen design.
Following a host of
pre-release units failing
in the hands of reviewers, AT&T cancelled pre-orders for the
Samsung Galaxy Fold
on June 12. For their trouble, customers were given a $100 gift card.
When discussing the re-release in July, Samsung Electronics CEO D.J. Koh
admitted the Fold
was introduced prematurely.
"It was embarrassing. I pushed it through before it was ready," Koh said in a statement. "I do admit I missed something on the foldable phone, but we are in the process of recovery."
The concerns with Samsung's Galaxy Fold promoted a rethink by Huawei. It chose to delay the
Mate X
foldable smartphone from its original June launch until September, and now later, in order to carry out extra tests on the device to avoid a similar fiasco.
At the time, A spokesperson advised the company is working to launch the Huawei Mate X globally, with a focus on markets that will have 5G networks operational in the near future. The representative claimed the testing was being performed with mobile carriers around the world, and with developers to make sure apps function properly when the smartphone is unfolded.
They also admitted Huawei was being more "cautious" with the Mate X following Samsung's misfire. "We don't want to launch a product to destroy our reputation," the spokesperson insisted.
Apple has seemingly shown an interest in producing some form of foldable smartphone, one that analysts suggest could launch as early as
2020
. Rumors have also suggested that Apple has worked with LG on one such concept, with the two reportedly collaborating on a
flexible OLED display
that could be used in such a device.
Outside of rumors, patents and applications also serve as evidence of Apple's work in the field. It has numerous such filings relating to
flexible displays
,
wrap-around displays
, and
hinged devices
, as well as supporting ideas such as
stretchy substrates
for connecting components together, and how to enable
force gesture controls on flexible devices.