NYC subway commuters get creative rescuing AirPods dropped on tracks
Apple's AirPods may be highly popular, but the ease of losing them while being jostled or in a hurry is causing trouble for some New York City subway riders, leading to some desperate rescues.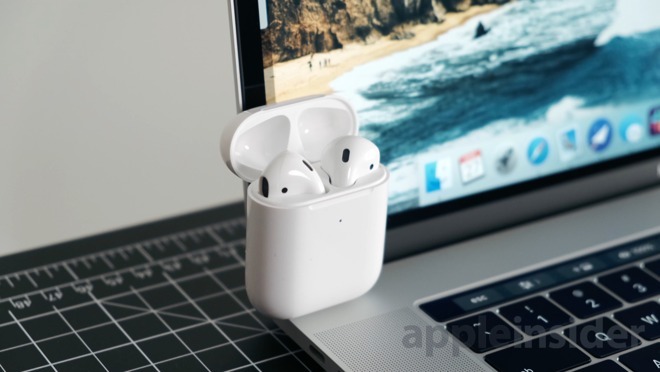 Apple's
AirPods
are attractive to use, with the wireless earwear bought due to a lack of extra wiring connecting the two sections together, a common trait of Bluetooth earphones. The ease of use of simply placing them in the ear is handy, but also a potential problem due to how the earphones can be dislodged and possibly end up in unwanted out-of-reach locations.
Apple has already come up with a solution, with the
Powerbeats Pro
offering the same feature set but with a more secure fit, using ear hooks that keep them in place while the user is working out or performing physical activities.
For those with AirPods, the precarious placement can be a problem, the
Wall Street Journal
reports
, with users having to come up with their own ways to rescue the accessories when they fall into cracks and holes in such a way that reaching with extended fingers won't work. In such cases, their owners have to come up with some ingenious solutions.
For one AirPod lost in a Brooklyn sidewalk grate, a broom and duct tape was used to pull the accessory from the hole, while another fished for theirs in a similar predicament using dental floss and an e-cig charger housing a magnet.
"I felt like I don't deserve them," said rescuer Terri Gerstein. "I'm not careful enough. I don't deserve something so nice."
The pressure to get back AirPods is also felt by transit service employees, including the Metropolitan Transportation Authority in New York City. MTA maintenance supervisor Steven Dluginski advised of a March rise in requests to the 25 workers checking subway tracks for lost objects following the launch of the second-generation model (see our second-gen
AirPods Review
), as well as heat and humidity on platforms making it easier for AirPods to slip from ears over the summer.
Recently, one day saw requests to retrieve 18 items, with six being AirPods. "They're tiny, they're really hard to find," told Dluginski. "The only saving grace is that they're white."
MTA workers also have a small advantage over civilian improvisational solutions. While there has been the use of a broom pole and duct tape by some riders, workers can use a long pole with soft grippers on the end to grab and extract the AirPods, without using adhesive.
The problem of lost AirPods, as well as the potential dangers of passengers climbing onto the tracks in search of them, has led to the MTA to consider a new public service announcement telling commuters to avoid putting on or removing AirPods while entering or exiting a station.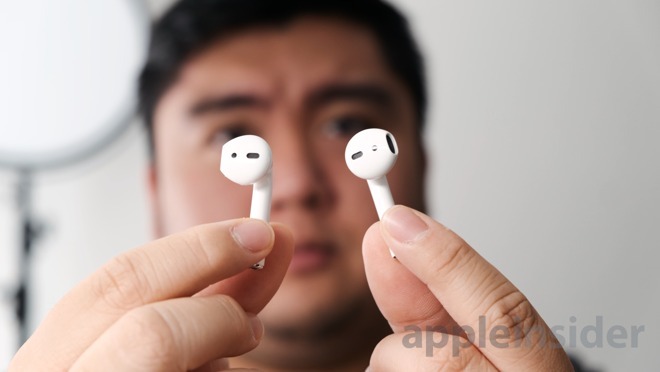 Transit-based issues for AirPods are not limited to land, with the story of one passenger on a Delta flight resulting in seven cleaning employees and crew working to pull a dropped AirPod from under a seat cushion.
The relative ease of losing the AirPods isn't lost on Loup Ventures analyst Gene Munster, who predicts 50 million AirPods will be sold in 2019 alone, up from 28 million in 2018. Munster bases the claim of lost devices being a key sales driver on his own fortunes with the accessories, having already gone through 10 pairs and admitting "I've already lost the charging case" for his latest purchase.
Regardless of the impact of lost AirPods, Apple is
enjoying high sales
in its Wearables, Home and Accessories segment, with its most recent quarterly results revealing over $5.5 billion in revenue. Within that sector, it is believed the Apple Watch and AirPods are the biggest contributors.