New iPhone 11 Pro delivery times already starting to slip
Certain models and colors of the iPhone 11 Pro are already selling out and Apple's estimated delivery times are being pushed further back into October.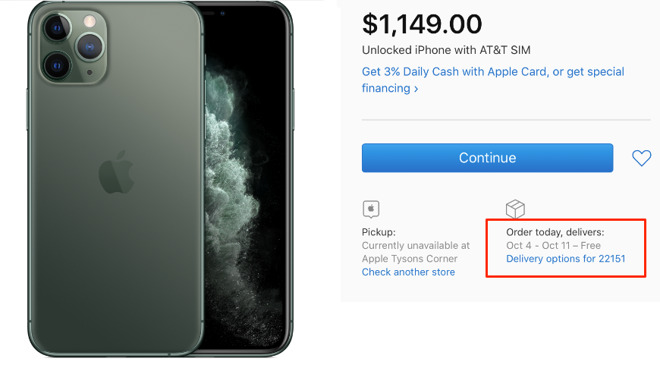 Apple's iPhone 11 Pro delivery dates are slipping back
Within 45 minutes of pre-orders being made available, the new
iPhone
range was already beginning to sell out. Certain colors and capacities of the
iPhone 11 Pro
, in particular, were the first to see their estimated delivery dates slip from September 20 into October.
Apple
's online store is offering the new phones in a total of 38 different varieties, ranging from colors to storage capacities and either unlocked or with particular carriers.
The first variety to see delivery dates slip to between October 4 and October 11 were the 256GB iPhone 11 Pro in Space Gray and Midnight Green.
Then iPhones that are locked to any of the supported US Carriers, such as
AT&T
, appear to be selling faster than unlocked ones.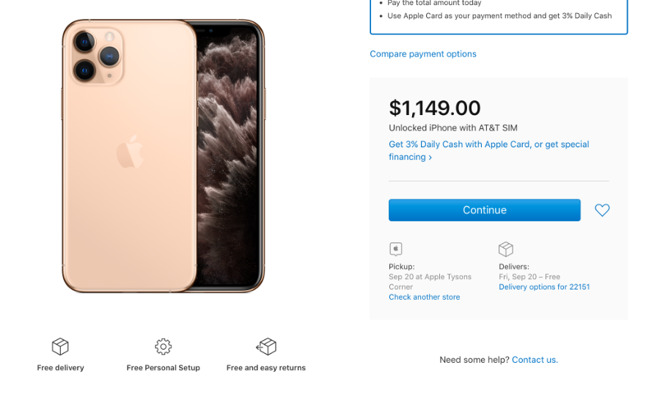 Currently models in gold seem to still be available for September 20
While the situation is of course continually changing, it appears that if you want to get your iPhone 11 Pro on its September 20 release date, the best color to pick is gold. Currently you can get any capacity iPhone 11 Pro, locked or unlocked, on September 20 if it's gold.