Three Apple original films to hit theaters this fall ahead of Apple TV+ debut
Theatrical release dates for Apple original films "The Banker," "Hala" and "The Elephant Queen" have been set ahead of their respective debuts on subscription video service Apple TV+, the first of which will hit cinemas in October.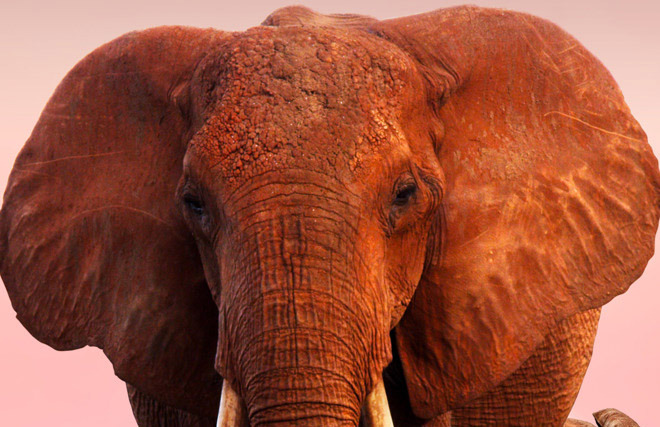 Apple's "The Elephant Queen" debuts in theaters in October.
Citing sources familiar with Apple's original content plans,
Variety
reports the tech giant has
enlisted the help
of small distribution houses in an effort to stage theatrical showings of its content across the U.S.
Wildlife documentary "The Elephant Queen" will be the first of Apple's films to go curtains-up at theaters on Oct. 18, the report said. Apple's
first major property purchase
, the documentary by British filmmakers Victoria Stone and Mark Deeble tracks a small elephant herd, and particularly a mother nicknamed Athena, through a perilous drought-stricken journey of survival.
Indie stalwart A24 is assisting with distribution for "The Elephant Queen," which is expected to stream on
Apple TV+
on Nov. 1. The studio inked a
five-film, multi-year deal
with Apple that includes Sofia Coppola's "
On the Rocks
."
Jada Pinkett Smith-produced drama "Hala" will reach theaters on Nov. 22 ahead of a streaming release in December. Picked up at the Sundance Film Festival, "Hala" focuses on a teenage Muslim girl who navigates the discordant worlds of a traditional household and a modern high school in Chicago. Greenwich Entertainment is assisting Apple on release.
Finally, period piece "The Banker" will make its theatrical debut on Dec. 6. The film, which stars Mackie and Samuel L. Jackson as real estate and finance moguls in the Jim Crow era, is being pushed to market with consultation from Bleecker Street and should arrive on Apple TV+ in January, the report said.
Details from
Variety
follow an earlier
Wall Street Journal
report that noted Apple was
in talks to bring
a selection of its original films to cinemas around the country.
Following their theatrical runs, Apple's films will be made available to iPhone, iPad, Apple TV and Mac owners via Apple TV+, the company's upcoming subscription video service. Announced at a special event
in March
, Apple TV+ will provide access to original content purchased or produced by Apple starting Nov. 1 for a
$4.99 monthly fee
. As the service is currently in its early stages with only a handful of shows and movies expected at launch, Apple is offering a year of free service with qualifying iPhone, iPad, Apple TV, Mac and iPod purchases.