Apple releases new teaser trailer for Apple TV+ show 'Servant'
Apple on Thursday released a third teaser trailer for the upcoming Apple TV+ original miniseries "Servant," an M. Night Shyamalan-produced thriller set to debut in late November.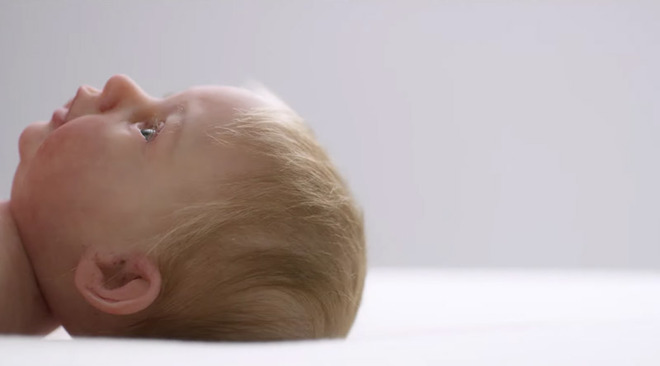 Like two trailers released
in late September
, today's "Solitude" teaser is heavy on atmosphere and light on detail.
The 38-second clip reveals a closer look at an eerily lifelike baby doll named "Jericho," who was introduced to audiences in a commercial last month. Today's teaser shows a closeup of a woman's hands lovingly caress the doll as she changes its diaper. A track of discordant strings adds tension to the seemingly innocuous scene.
Not much is known about "Servant" aside from what little is offered by Apple in a blurb accompanying each ad.
"From M. Night Shyamalan, Servant follows a Philadelphia couple in mourning after an unspeakable tragedy creates a rift in their marriage and opens the door for a mysterious force to enter their home," the text reads.
In Apple's description, and each commercial, is the tagline, "What do you believe?"
"Servant," a ten-part miniseries written by Tony Basgallop and produced by Shyamalan, will start streaming on
Apple TV+
on Nov. 28.
Announced at a special event
in March
, the Apple TV+ subscription streaming video service debuts on Nov. 1
for $4.99 a month
. Apple is offering a year of free service to customers who purchase eligible devices like iPhone, iPad, Apple TV, Mac and iPod.
At launch, Apple TV+ will field
only a handful of titles
including Reese Witherspoon and Jennifer Aniston series "The Morning Show," Hailee Steinfeld comedy "Dickinson" and Jason Momoa vehicle "See." Also set to premiere on Nov. 1 are "For All Mankind," "Elephant Queen," "Helpsters," "Snoopy in Space," "Ghostwriter" and a project backed by Oprah Winfrey.