Apple simplifies developer content uploads with Transporter app for Mac
Apple on Tuesday released on the Mac App Store a revamped version of its Transporter developer tool for macOS, delivering an easier method of transferring a variety of content types to the company for final consumption on one of its online stores.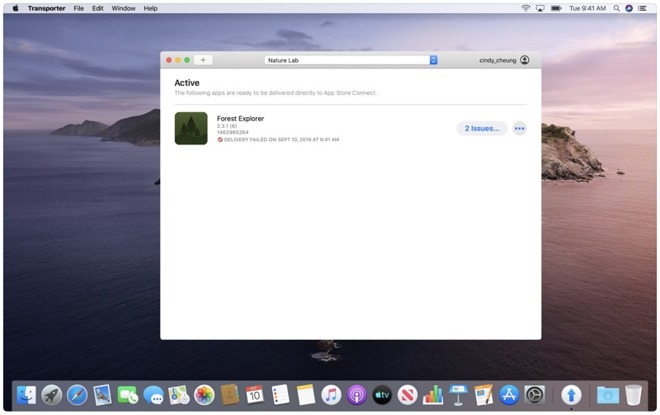 Announced in a post to Apple's developer
portal
, the release of
Transporter
promises a more streamlined process for uploading binaries to App Store Connect. The app also serves as a delivery mechanism for other content types including music, movies and e-books.
"Transporter is the simple and easy way to deliver content to Apple. Easily send apps, music, movies, TV shows, or books for distribution on the App Store, Apple Music, Apple TV app, Apple Books, or iTunes Store," according to Transporter's App Store page.
Coders can use the app to upload .ipa or .pkg files to App Store Connect and monitor delivery progress, including validation warnings, errors and delivery logs. The app also includes a history of past deliveries arranged by date and time.
Both developers and publishers of media content can drag and drop their projects into Transporter much like transferring files within macOS. The system supports simultaneous upload and validation of multiple files, ensuring fast delivery to Apple's servers.
Apple notes users need an App Store Connect, iTunes Connect or encoding house account to use Transporter.
Transporter is a
free 110.7MB download
from the Mac App Store.