Apple TV+ boasts highest bitrate of any 4K streaming service, report says
Industry watchers are taking a closer look at Apple TV+ following its release on Friday, with one report claiming the service offers the highest bitrates of any 4K streaming product.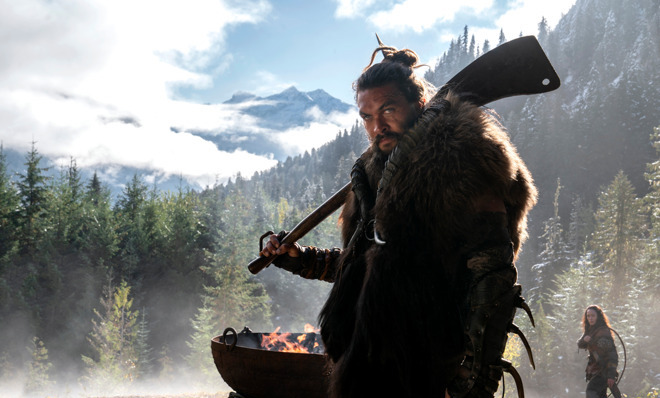 According to testing conducted by
FlatpanelsHD
, 4K streaming bitrates on
Apple TV+
are
higher than most
iTunes movies. It is assumed the blog is comparing Apple TV+ against iTunes' 4K content library.
While the evaluation is ongoing, "
See
" benefits from the highest bitrates with an average of 29 megabits per second and a peak bitrate of 41 Mbps. How often Apple TV hits that peak bitrate, and for how long, is unknown.
"It's worth pointing out that Apple TV+ uses variable bitrate with a quite wide span from low to top, so the console must run for some time to calculate the average bitrate," writes Rasmus Larsen,
FlatpanelsHD's
founder and editor-in-chief.
Higher video bitrates suggest more data throughput from server to
Apple TV
or
Apple TV 4K
receiver, which generally translates to higher quality picture reproduction. Owners of equipment capable of taking advantage of the additional content information could in some cases discern a difference between a show streaming at 29 Mbps and another streaming at 20 Mbps.
Beyond "See," an inspection of "
The Elephant Queen
" shows an average bitrate of about 26 Mbps and a peak of 30 Mbps, while "Snoopy in Space" averages 13 Mbps with a peak of almost 24 Mbps. Though its average and peak bitrates lag behind other Apple TV+ offerings, numbers for "Snoopy in Space" are relatively high for a cartoon, the report said.
Overall, Apple TV+ streams at approximately 1.5 times to 2 times the bitrate of an HD Blu-ray disc and about half that of a UHD Blu-ray disc. The measurements take HEVC and AVC encoding into consideration.
In its testing,
FlatpanelsHD
achieved audio bitrates of 386 Mbps, a comparatively low score that owes to the test setup's lack of a connected Dolby Atmos receiver. Bitrates would "most likely" be higher with an Atmos system.
Apple TV+
launched last Friday
with a slate of about ten original shows and movies. The service, including 4K content, is priced at $4.99 a month, though customers who purchased an iPhone, iPad, Mac or iPod touch after Sept. 10, 2019, are eligible for a year of free access.