Disney+ has officially launched, here's how to sign up for the service
Disney+ has launched, bringing Disney's nearly century-long catalog of content to subscribers of the service. Here's where you can sign up, as well as what you can expect.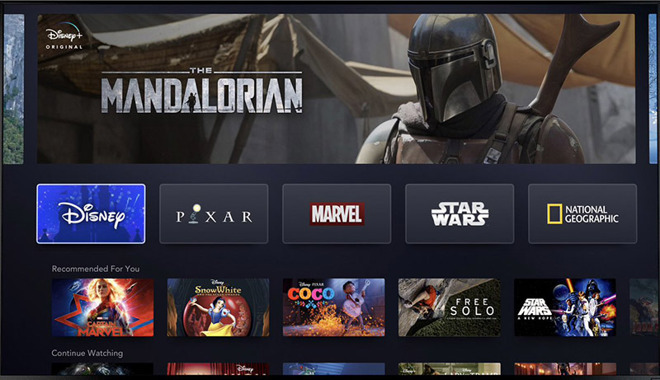 Disney+
is Disney's in-house streaming service, which gives consumers access to the media conglomerate's vast catalogue of video content. At launch, Disney+ will feature Disney's entire movie library, excluding controversial ones like "Song of the South", but including classic films that are often out of circulation. There will also be selected Disney-made series available as well, such as "Boy Meets World" and "Even Stevens."
Alongside Disney's catalog will be entirely new offerings. Disney+ will launch with 25 original series and ten new films its first year, with many more planned for future release.
The service first launches in the US, Canada, and the Netherlands, on November 12. On November 19, Australia and New Zealand will be able to sign up for the service. Disney+ will launch on March 31, 2020 in the UK, France, Germany, Italy, Spain, and more.
Disney is offering a few different plans for the service. Users can pay $6.99 per month if they'd prefer to have a monthly subscription, or an upfront fee of $69.99 for a full 12-month subscription. Those who are interested in the service can
sign up here
and will receive a 7 day free trial.
Users also will have the option to
bundle Hulu and ESPN+
, which will bring their total subscription fee to $12.99 a month.
Disney+ will be available to stream from your favorite web browser, as well as iOS, Apple TV, Google Chromecast, Android, Android TV, PlayStation 4, Sony TV, Roku, Xbox One, Amazon Fire TV, plus Samsung and LG devices.
It was
revealed at the D23 Expo
this year that subscribers will be able to stream to a total of four devices simultaneously at a maximum resolution of 4K. Additionally, users will be able to set up a maximum of seven individual profiles, making it useful for managing the viewing habits of larger families.
Users will be able to browse content by production house and franchise -- Disney, Pixar, Marvel Universe, Star Wars and National Geographic are all prominently displayed -- as well as system recommendations. The Disney+ app will also incorporate big-name movies and shows from Disney's recent $70 billion acquisition of 21st Century Fox.
Apple launched
Apple TV+
nearly two weeks ahead of Disney+, throwing their hat into the streaming service ring alongside existing offerings such as Netflix and Amazon Prime. Apple TV+ lacks Disney's exhaustive library, and instead is relying on hosting an expanding catalog of entirely exclusive content, such as "
See
," "
Dickinson
," and "
The Morning Show
," with many more to come.