The best Thunderbolt 3 SSD and hard drives for your MacBook Pro, MacBook Air, Mac mini, or...
Whether you're a creative who is looking to store terabytes of high-res photography or 8K video, or a software collector looking to keep all your favorite tools at hand, we've got recommendations for the perfect Thunderbolt 3 drive for you.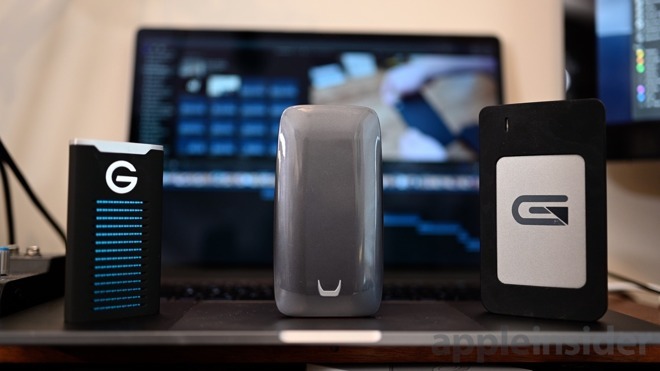 Maybe you're a person who produces a lot of content that you need to keep copies of. Maybe you're someone who has outgrown the space on your
MacBook Pro
's or
MacBook Air
's internal storage. Regardless of your reasons, you've got plenty of choices when it comes to picking the perfect
Thunderbolt 3
drive. Here's a list of some of our favorites.
The best Thunderbolt 3 SSDs
LaCie Rugged SSD Pro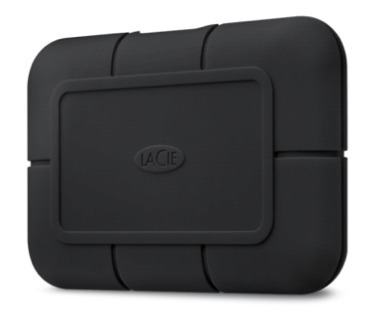 The Rugged SSD Pro is the fast, featuring a Seagate FireCuda NVMe SSD with up to 2800MB/s in transfer speeds. It also has IP67 dust and water resistant, features three-meter drop protection, and is capable of withstanding up to two tons of weight.
Instead of just a rugged bumper around the edge and in vivid orange, the Rugged SSD Pro is a sleek black with complete silicone coverage. It comes in 1TB and 2TB configurations.
The Rugged SSD Pro can be
ordered from B&H Photo,
priced at $699.99 for two terabytes.
G-Tech Mobile Pro SSD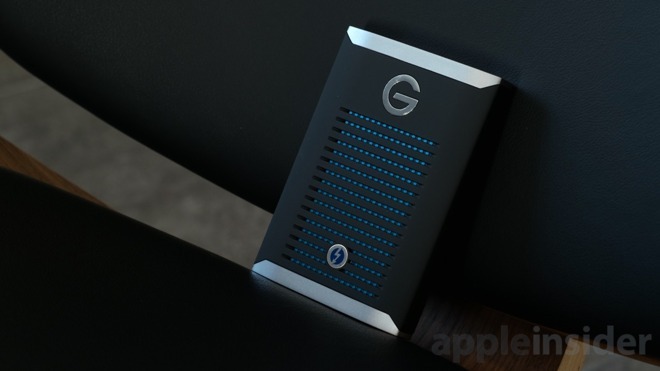 The G-Technology's Mobile Pro SSD features a Thunderbolt 3 connection and a fast NVME drive inside. The G-Technology Mobile Pro SSD got around 2200 megabytes per second to 2300 megabytes per on the write, and 2500 megabytes on the read speed.
The chassis itself feels durable and has a nice matte-like texture. G-Technology says that it features a 1000-pound crush-proof rating so you don't ever have to worry about messing up your new portable storage solution even in the worst scenarios.
G-Technology's 1TB G-Drive can be ordered from Amazon, starting at
$374.99
for a half-terabyte of storage, though is available in sizes of up to two terabytes.
Samsung X5 Thunderbolt 3 SSD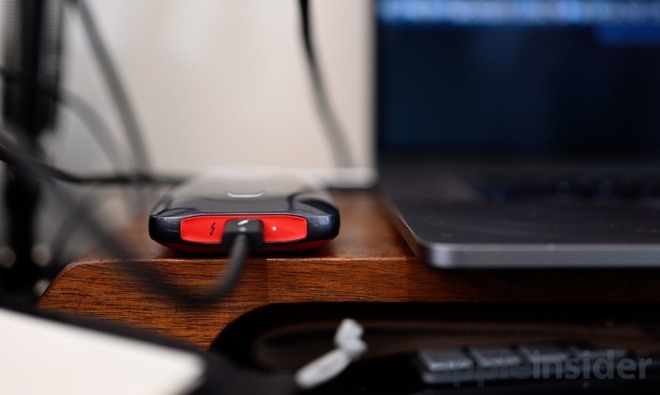 Samsung built in some durability into the X5, including six feet of drop protection. This isn't the most we've seen, but it should be sufficient for most drops in the field.
We also like the aesthetics of the Samsung X5, with a glossy finish on top and a bright, matte, non-slip red finish on the bottom.
In testing, we saw write speeds average around 1750 megabytes per second and read speeds around 2150 megabytes per second. This makes it ideal for high-speed work on the go.
Anyone interested in picking up an X5 can head to Amazon, where a one terabyte drive
will run you $399.99,
though it is also available in a
500 gigabyte
and
two terabyte
storage formats.
Plugable Thunderbolt 3 NVMe External SSD
The Plugable Thunderbolt 3 NVMe External SSD is a solid state drive that offers one terabyte or two terabytes of external storage for those who like to create on the go. It utilizes Thunderbolt 3, which in theory can deliver 40 gigabits per second -- about 5 gigabytes per second in total across an entire chain of devices. Plugable says the drive can deliver more than 2400 megabytes per second for read speed, and 1800 megabytes per second of write speed -- and
we saw it exceed that
from time to time.
Coming in at 6.1 ounces the Plugable Thunderbolt 3 NVMe External SSD about the weight of a hockey puck, with a surface area only slightly larger than a smartphone. Its aluminum body acts as both a heat sink and as protection from accidental bumps and drops.
The one terabyte Plugable drive
costs $299
while the two terabyte version costs $499, though the latter is currently out of stock. Both come with a three-year warranty.
Glyph Atom Pro NVME SSD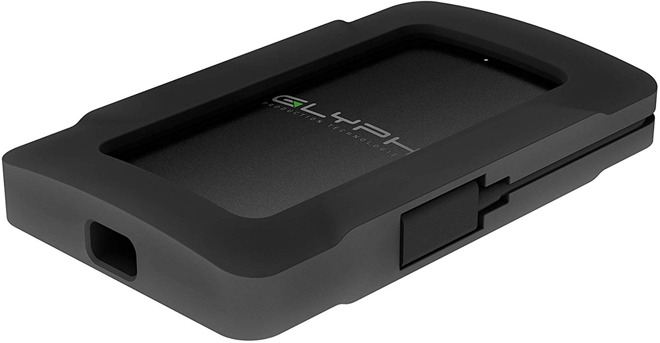 The Atom Pro is an ultra-portable Thunderbolt 3 drive, built to go wherever you do. It's been designed to MIL-Standard 810F for resisting shock, vibration, dust, and sand.
The Atom Pro boasts read speeds up to 2,800 megabytes per second and read speeds up to 2,600 megabytes per second.
Those who would like to get their own Glyph Atom Pro NVME SSD can
head to Amazon,
where a 500GB drive sells for $239.95 and a one terabyte drive sells for $399.95.
Alternatives: USB-C, Disk Arrays, Enclosures, Docks, and eGPUs
Those looking to add more storage capacity to their Mac have a number of different options available to them, other than simply going for a Thunderbolt 3 drive. While getting a drive using that connection may seem like the obvious choice, sometimes it may be worth looking at other devices.
USB-C Drives
The closest alternative to a Thunderbolt 3 drive is a USB-C version, as they also consist of a drive within a portable enclosure and a USB Type-C connector on the cable, and are compatible with Thunderbolt 3 ports. The main difference is that Thunderbolt 3 can offer up to 40Gbps of bandwidth under optimal conditions, whereas USB-C can handle up to 10Gbps.
While this does mean Thunderbolt 3 drives can provide faster access to stored data, effectively as fast as the drive can read or write in many cases, it is highly unlikely that many users will absolutely need to perform transfers at those speeds.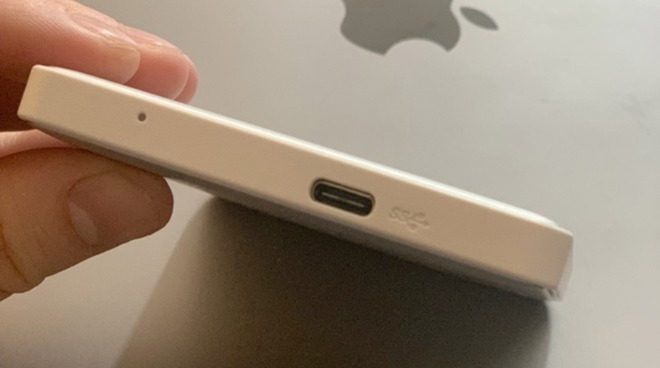 The USB-C port of a G-Drive Mobile USB-C HDD
However, as devices can be daisy-chained in Thunderbolt 3, the sheer amount of bandwidth available does mean that the same single Thunderbolt 3 port will have the capability to handle the data needs of multiple devices simultaneously. For example, one Thunderbolt 3 port could provide video data to a 4K display along with a drive, or even be used with multiple drives. USB 3.1 Gen 2 simply doesn't support this possibility.
There is also the question of compatibility, as a USB-C drive will work with a Thunderbolt 3 port at full speed, but a Thunderbolt 3 device may be limited in utility when used on a USB-C port, such as operating at a lower data rate.
Lastly, a USB-C drive may simply be cheaper to procure than their Thunderbolt 3 equivalent. While not as fast for data transfers, the potential cost saving could make the slower method a better option.
Two good examples of portable USB-C drives are the
G-Drive Mobile USB-C
, which combines high capacity with a slim appearance, and the
G-Drive ArmorATD
, which is a ruggedized version built to withstand daily knocks and the elements.
LaCie d2 Thunderbolt 3 Drive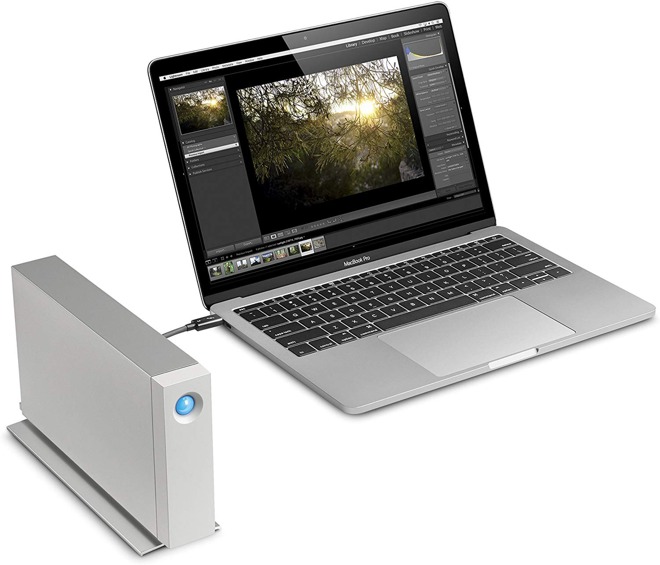 LaCie is also releasing the d2 Thunderbolt 3, a desktop drive that is designed to add up to 10 terabytes of additional storage to storage-limited laptops and all-in-one computers. Other specs include a Seagate 7200 RPM hard disk drive with speeds of up to 240MB/s. LaCie says thats a 10 percent improvement over the previous generation.
Dual Thunderbolt 3 ports allow users to daisy chain dual 4K displays, a single 5K display or up to six LaCie d2 drives. It's also possible to power the latest MacBook Pro through its USB-C port.
Starting at $349.94 for six terabytes
of additional storage, the LaCie d2 Thunderbolt 3 drive is available at Amazon.
G-Drive with USB-C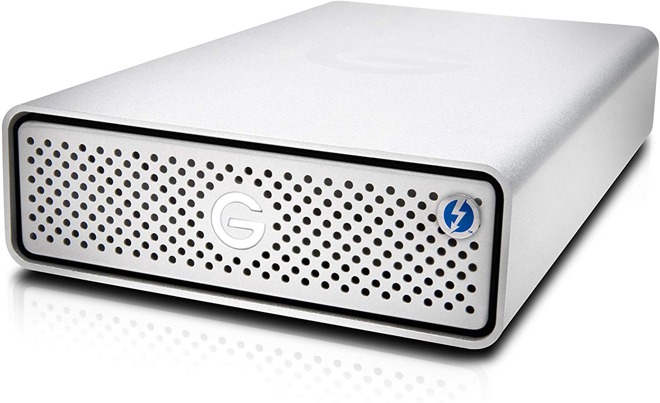 G-Drive is a high-performance storage solution that features Thunderbolt 3 and USB 3.1 interfaces, packed into an all-aluminum inclosure. It's geared toward creatives-- video editors and photographers won't need to worry about storage space, as the G-Drive is available in sizes of up to 14 terabytes. Additionally, it works with Time Machine and features plug-and-play setup for your Mac.
It's worth noting that it is definitely not the fastest on the list-- the G-Drive is capable of transfer rates up to 250 megabytes per second.If you're so inclined, the G-Drive supports daisy-chaining up to five additional devices.
The G-Drive with Thunderbolt 3 and USB-C is available on Amazon. Storage capacities start at 4 terabytes and
pricing starts at $318.96.
Thunderbolt 3 Drive Enclosures
An off-the-shelf portable drive is handy and simple enough for the vast majority of people to use without too much fuss, but it does mean you are at the mercy of the manufacturer with regards to the type of storage and capacities that are available. An alternative option is to acquire a drive enclosure.
The
enclosures
offer the same functionality as the normal pre-made portable drives, except they can be opened up and the drives themselves switched out for other versions. This could allow for an older worn drive to be switched out for a newer version, or for a low-capacity drive to be replaced by a much bigger drive.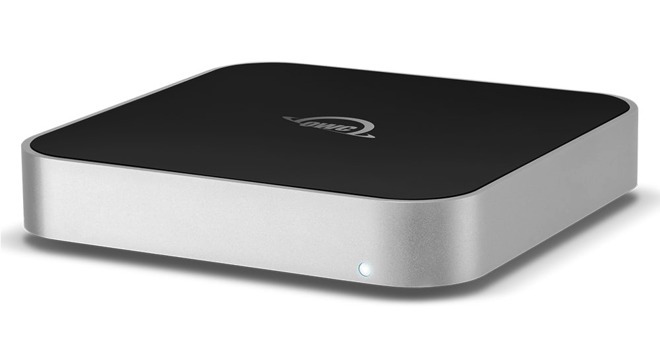 OWC MiniStack, designed to sit under the Mac mini
In earlier years, this could also allow users to change the drive type, such as from mechanical disc-based drives for SSD. So long as the drives use the same connection method as the one that needs replacing, typically SATA or M.2, the inbound drive is almost certainly going to work.
The enclosures are cheaper than prebuilt drives, though adding on the cost of the separate drive may push the price up against the preformed equivalent. The idea of disassembling and handling drives may not be to everyone's liking either.
But for those who are comfortable with computer hardware, a drive enclosure may be a good option.
Thunderbolt 3 RAID enclosures
The list above consists of drives with only a single data store inside. While this is useful for situations where the drive needs to be highly portable, it does however limit the amount of storage available to whatever the highest-capacity single-volume drive is available on the market.
The solution is to go for Thunderbolt 3 storage that uses
multiple drives in an array
. This works around the limit of what is possible speed-wise from a single drive by adding more drives to the equation, enabling more data to be stored and retrieved at faster speeds, or with more safety, if used as a single volume.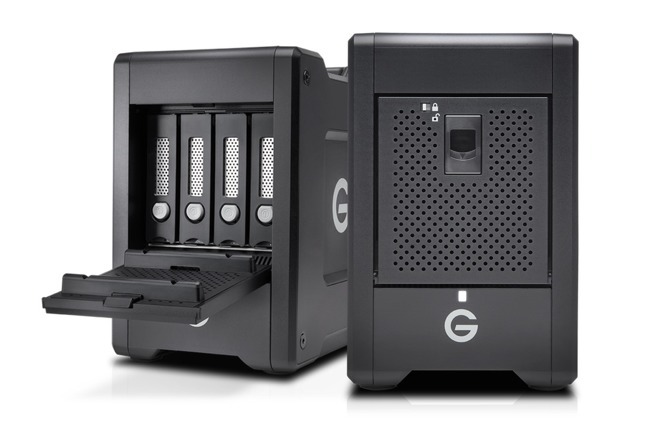 Western Digital's G-Speed Shuttle storage devices with multiple drive bays
By adding more drives, this can allow for extra protection of data to be made in the form of redundancy, which would allow one drive to die but still keep all of the data intact. In some RAID setups, this can provide speed boosts by striping data across drives, allowing for faster read and write speeds, albeit without the redundancy protection, and without the benefits of increased capacity.
Given a drive array isn't limited to just two drives, it is possible to get enclosures with multiple bays that can be filled up over time. An example is the
G-Speed Shuttle XL
, which can hold up to 8 drives and has a maximum capacity of 112 terabytes of storage.
A more portable version of drive array concept is the
OWC Thunderblade
, which holds four M.2 NVMe SSDs instead of just one SSD.
We'll be talking more about RAID enclosures soon.
Docks and eGPU enclosures
If there is a need to extend the functionality of the Mac or MacBook beyond extra storage, or if it is a situation where a MacBook is used with a dock at a desk a lot of the time, one potential answer is to buy a Thunderbolt 3 dock with built-in storage. By including the storage in the dock, this allows for the drive to be connected to the Mac automatically alongside other hardware the user requires.
This can also take the form of an eGPU enclosure, which is a unit that houses a graphics card to provide more performance. Some eGPU enclosures offer drive bays as well as other functions, effectively making them a dock in their own right.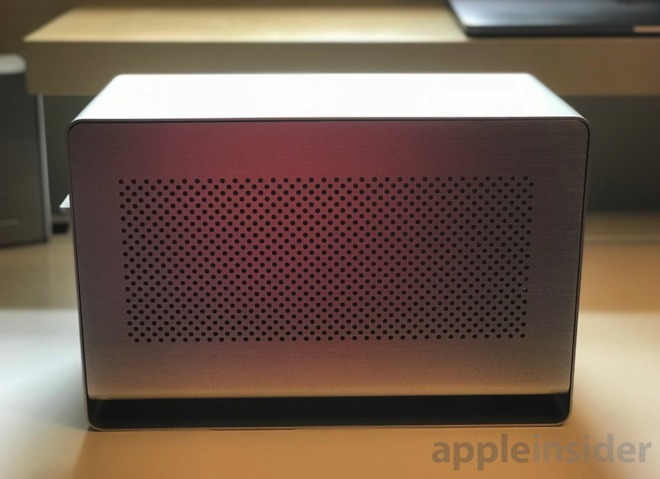 The Mantiz M2-02 eGPU enclosure combines the ports of a dock with an eGPU enclosure, while still offering space for storage
AppleInsider
has previously published roundups of
Thunderbolt 3 docks
and
eGPU enclosures
.
Aside from the cost and the possibility of including features that may not necessarily be used, the docks are also typically not that mobile. Most docks are intended to be placed in one working location and rarely moved, making them less suitable for users who are on the move.
A key example of a blending of the two concepts is the
Mantiz M2-02 enclosure
, which combines a Thunderbolt 3 dock with an eGPU enclosure. Along with providing space for a PCI-E GPU, five USB 3.0 type-A ports, and Gigabit Ethernet, the enclosure even has a mounting plate for an internal 2.5-inch SATA drive.