Apple TV+ teaser for Spike Jonze's 'Beastie Boys Story' released
Apple has teased the upcoming release of the Spike Jonze-directed live documentary "Beastie Boys Story" for Apple TV+, with the short clip giving a brief glimpse of the group at various stages of their career and 40-year friendship.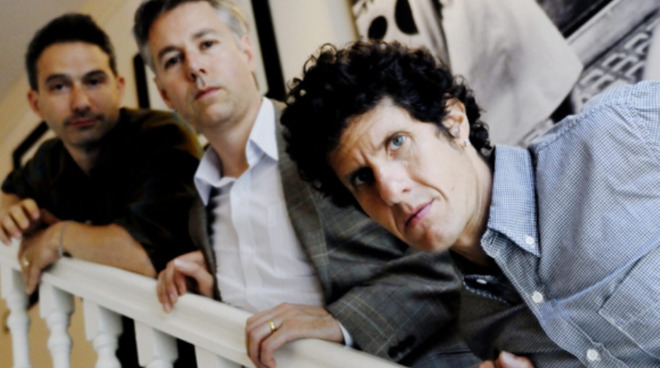 Beastie Boys in 2009 | Image Credit: Maddy Julien
Airing on April 24, the "
Beastie Boys Story
" will feature members Mike Diamond and Adam Horovitz sharing the story behind the band, as well as its musical career. Directed by friend, collaborator, and former grandfather Spike Jonze, the film is an adaptation of the best-selling "Beastie Boys Book," created by band members Diamond and Horovitz.
The clip features video from the group's various media appearances, both in interviews and on stage, as well as footage from their music videos, which is where the "live" element of the 'live documentary' description comes into play. Director Jonze was behind the creation of many music videos in the '90s, including the Beastie Boys' hit "Sabotage."
An
Apple TV
exclusive announced
in January
, the film will first have a limited IMAX release on April 3, before arriving on the streaming service.
The film is produced for Apple by Fresh Bread and Pulse Films, in association with Polygram Entertainment. Executive producers are Mike Diamond, Adam Horovitz, Dechen Wangdu-Yauch, John Silva, John Cutcliffe, Peter Smith, Thomas Benski, Dan Bowen, Sam Bridger, Michele Anthony, David Blackman and Ashley Newton.