iPhone 11 Pro vs Samsung Galaxy S20 - $999 premium smartphones head-to-head
Apple's iPhone 11 Pro and the Samsung Galaxy S20 are the lower-end gateways into super-premium smartphones, and the long-time competitors are pushing for bigger specs than ever to win over customers.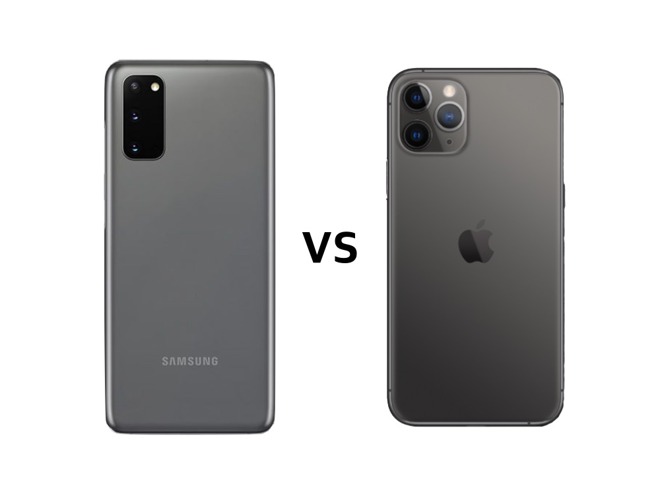 Samsung Galaxy S20 vs iPhone 11 Pro
The iPhone 11 Pro
was launched in late September 2019 alongside the
iPhone 11
and
iPhone 11 Pro Max
. The iphone 11 Pro fits right into the middle of the lineup and has great specs to back up its pro name. The current iPhones in the lineup are capable of 4K 60fps video, algorithmically generated photos using a new neural engine in the A13 Bionic chip, and have better screens than ever seen in an iPhone before.
Samsung
announced four new smartphones
at their Galaxy Unpacked 2020 event and they have some amazing specs. This comparison will be between the cheapest Samsung phone announced, the Galaxy S20, which is price matched to the iPhone 11 Pro. The Galaxy S20 has an all new rear camera system, has relocated the front facing "hole punch" camera to the top center of the screen, has an aluminum and glass frame, and features a new flat screen rather than one that curves off the edge of the device.
iPhone 11 Pro vs Galaxy S20 by the numbers
Spec for spec, the two $1000 devices look nearly identical, yet iOS and Android make them very different.
iPhone 11 Pro
Galaxy S20
Price
$999
$999
Dimensions (inches)
5.67 x 2.81 x 0.32
5.97 x 2.72 x 0.31
Weight (ounces)
6.63
5.78
Processor
A13 Bionic
Snapdragon 865
RAM
4GB
12GB
Storage
64GB, 256GB, 512GB
128GB
add up to 1TB with microSD
Display type
5.8-inch Super Retina XDR (OLED HDR)
6.2-inch AMOLED HDR
Resolution
2436x1125 pixels at 458ppi
3200x1400 pixels at 566ppi
Screen refresh
60Hz
60Hz at full resolution
120Hz at 1080p
Ports
Lightning and no headphone jack
USB-C and no headphone jack
Networking
4G LTE
5G (sub 6-GHz)
Rear Cameras
12MP wide angle
12MP ultra-wide angle
12MP telephoto (2x optical)
12MP wide angle
12MP ultra-wide angle
64MP telephoto (3x optical)
Front Cameras
12MP with TrueDepth sensors
10MP
Battery Size
3,110 mAh
4,000 mAh
Colors
Space Gray, Midnight Green, Silver, Gold
Cosmic Gray, Cloud Blue, Cloud Pink
As you can see, the usual spec imbalance between a flagship Android phone and iPhone exists, with the bigger battery, more screen resolution, and more RAM being the norm with Android. The outliers here are 5G and that new telephoto camera on Samsung's phone.
Camera Specs compared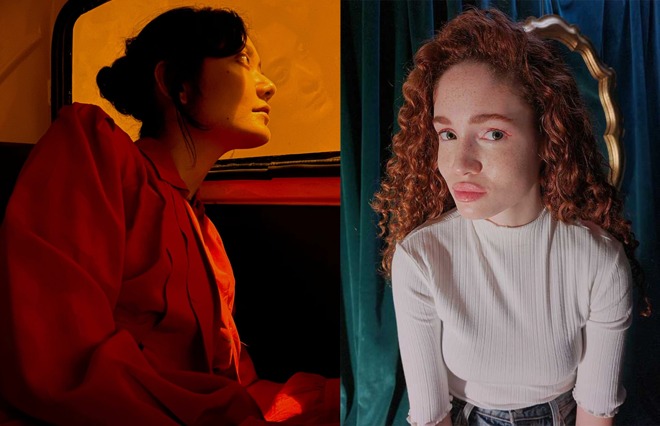 iPhone 11 Pro (left) and Galaxy S20 (right) both offer low light photography
iPhone 11 Pro
The iPhone 11 Pro cameras are all 12MP and color corrected in factory to ensure each photo or video you take are accurate and well balanced between the different lenses. Notably, the entire iPhone 11 line, pro or not, can record up to 4K 60fps from any camera, including the selfie camera. Another unique feature for iPhone video occurs at 30fps capture, which records in 60fps but every other frame is used for extending the dynamic range of the video.
Recording in 4K is a huge hit to battery and storage, but will give consistent results regardless, and users can even zoom in and out between lenses if recording below 60fps. The iPhone 11 Pro has been rated one of the most
accurate cameras
in the industry.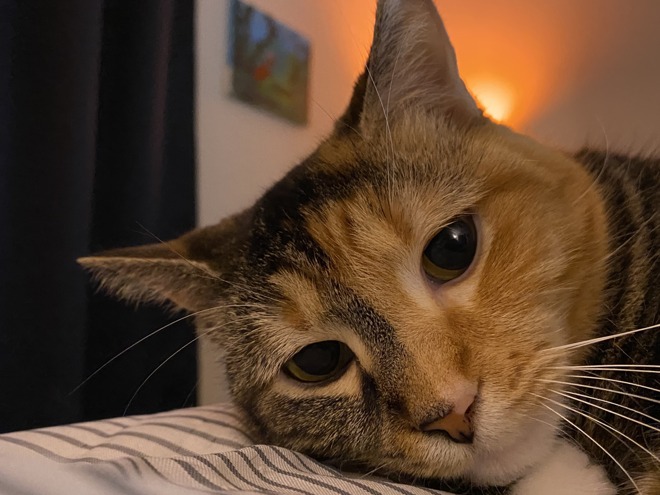 Apple's Deep Fusion is automatic and creates highly detailed images using machine learning
When shooting photos, the iPhone 11 Pro also excels at shifting shooting modes on the fly to ensure the best image is captured at any moment. Night mode, Deep Fusion, and Smart HDR all automatically activate without user interaction. This is important if features are going to be used at all, because most users just point and shoot with all the defaults on.
The selfie camera allows for great quality photos just like the rear cameras, at full 12MP and 4K video. The iPhone 11 Pro can even record slow motion selfies at 1080p, or capture portrait mode selfies using the True Depth sensor array. The front facing camera is also responsible for Animoji and Face ID.
Samsung Galaxy S20
The Galaxy S20 cameras are very different this time around. Samsung introduced a much larger sensor for capturing image, and a new style camera system utilizing more pixels to ensure better light capture. The front facing camera for the standard Galaxy S20 is only 10MP and doesn't have any flashy features, except notably it can still record in 4K.
The rear cameras were the star of the show, and while the more expensive models got most of the new camera tech, the Galaxy S20 was not left behind. Utilizing its new Snapdragon chipset, there is a new camera feature that records many different formats at once for 10 seconds using algorithms, and this is called "Single Take."
The wide angle and ultra-wide angle cameras are both 12MP like the iPhone 11 Pro, but due to the larger sensors, should be able to perform better at night or in dim rooms. It's worth mentioning that while the resolution of the cameras are the same, the photos will be very different from an iPhone due to how Samsung uses post processing in its images. How this affects images, better or worse, is down to personal preference.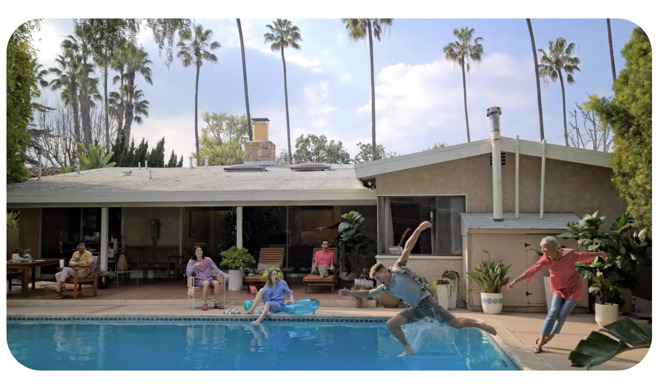 Samsung's Galaxy S20 can pull 33MP stills out of 8K video
The new telephoto lens is the most curious of the new additions to the Galaxy S20. It is a 64MP sensor and is capable of recording 8K video at 24fps, where the other two cameras are limited to 4K at 60fps. How this video looks in comparison to a standard 4K video from a different Samsung camera or iPhone will be determined once reviewed in person. Samsung boasts that while recording 8K video, a user can pull full 33MP stills from the video and utilize the extra pixels to zoom in.
While recording in 8K, the user is limited to the telephoto lens, which is a 3x optical zoom. This means that recording 8K in tight or crowded environments will not be ideal, if not impossible.
4G, 5G, and mmWave
The iPhone 11 Pro still runs at the same 4G LTE we've been using for years. When it launched in 2019 5G was only just seeing proper installation and activation in the biggest US cities. Even now 5G has barely trickled out into other cities in the US and a slow global rollout overall. Rumors point to a
5G iPhone this fall
, but for the average user you will not notice a difference between the two anyway. At least not until its more widely available.
While
5G is still being rolled out
across the US, users can already get better than 4G speeds in some areas. While not the gigabit speeds promised by "full 5G," it is still much faster than the current 4G speeds, and can sometimes cross into hundreds of Mbps. This is referred to as sub-6GHz 5G and is being used alongside 4G equipment to quicken the rollout. T-mobile and Sprint are focusing on this technology.
The Galaxy S20 only has the lesser sub-6GHz band. Because of this it will not be available on Verizon, since Verizon began its rollout with mmWave and wont implement sub-6GHz until later in 2020. This places the Galaxy S20 at a disadvantage, since the Galaxy S20+ and Galaxy S20 Ultra will have both forms of 5G at launch.
mmWave has its own limitations, and may take even longer, if ever, to roll out across the entire US. This version of 5G operates at very high radio frequencies, all the way up to 300GHz, and while it can transfer massive amounts of data very fast it can't do so efficiently. mmWave is effectively only able to work within line of sight of a receiver, and at a close range. Walls, glass, and even other people can severely limit if not altogether block a mmWave 5G signal.
The "
iPhone 12
" that will launch in fall 2020 is rumored to have 5G capabilities. No word yet on which kind of 5G Apple will implement, if any.
What about iPhone 11?
iPhone 11 is Apple's entry level device at $699, and was previously combatted price and spec wise by the Samsung Galaxy S10e. This year Samsung has eschewed the cheaper device entirely in favor of a more premium line. The iPhone 11 is still very comparable to the Galaxy S20, and may even be a better value proposition due to the price vs spec direct compare.
Samsung has dozens of phones below $999, and Apple's move up market with the aggressive iPhone X pricing, then iPhone 11 Pro Max pricing, showed the market would pay for high priced phones. Because of this, it seems Samsung wants to follow Apple up market in the premium space, all the way up to a $1,400 flagship base model.
When looking at the Galaxy S20 and iPhone 11, as with the iPhone 11 Pro, spec for spec they are very close. All the discussion is the same for the standard iPhone 11, except its screen does have a lower resolution and is LCD vs OLED. The iPhone 11 also doesn't have a telephoto lens. If those things do not matter to a user, then Apple's iPhone 11 is a strong competitive contender to the Samsung Galaxy S20 as well.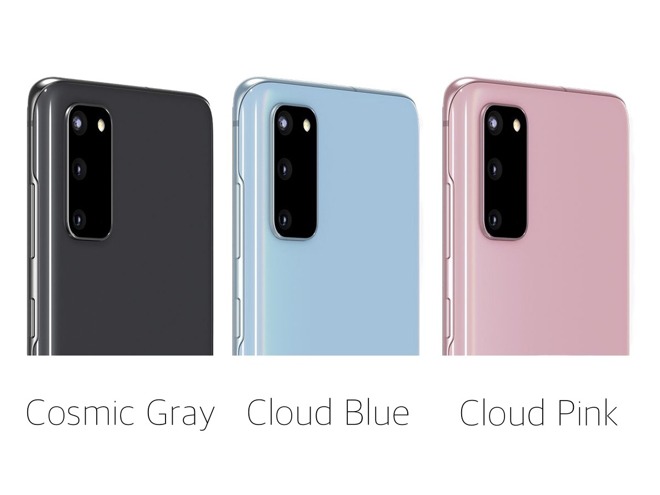 The three S20 colors: Cosmic Gray, Cloud Blue, and Cloud Pink
Specs behind a menu
Many of Samsungs premium features and big slideshow moments surround high number specifications built into their new phones. This isn't a new strategy for Samsung.
The Galaxy S20 does offer impressive specs in a smartphone. 8K video, 120Hz refresh on the display, and even more huge specs on the more expensive devices. What this means for users is more options, as is the Android way. Although great for marketing, these specs do come with some caveats.
If you're shooting 8K video, not only is it a huge file, but its only on the zoomed in telephoto lens. If you want that 120Hz refresh rate, its only going to work at 1080p. These features surely work great, but being behind a menu means that most users will play with it once, if at all, then forget about it. Samsung isn't the only company guilty of this, but using these high specs for marketing then hiding them behind a menu does leave something to be desired.
Apple is guilty of some of these things too. Slow-mo and Animoji are both heavily marketed features that most normal users might have trouble finding organically. As far as front facing specs go though, Apple is consistent.
As mentioned before with the auto switching camera formats, Apple tends to be great at taking the wheel when users should be focused on the task at hand. The Retina Display with True Tone all just works, and by default without sacrificing another spec to do so.
The best example would be Apple's own multi camera system. Apple's cameras are fully calibrated and color matched in factory so that photos and videos all look great without abnormalities or differences between individual units.
Samsung's Galaxy S20 has four different cameras and all offer different specs and experiences. A difference in philosophy between the companies are why these things are so different between the iPhone 11 Pro and Samsung Galaxy S20, and it will be up to users to decide which approach they like more.
AppleInsider
reviewed the iPhone 11 Pro
and gave it a 4.5 out of 5. Stay tuned for hands on content featuring the Samsung Galaxy S20 and how it compares to the iPhone 11 Pro.
Where to buy
Pre-orders for the Samsung Galaxy S20, Galaxy S20+ and Galaxy S20 Ultra begin at 12:01 a.m. Eastern on Feb. 21, with
Samsung
offering bonus trade-in values for Apple users.
B&H will also begin accepting orders on Feb. 21 with free 2-day shipping on the
Galaxy S20 models
.
Meanwhile, those looking to purchase an iPhone 11 can find aggressive carrier offers in our
iPhone 11 deals roundup
.