Coronavirus forces massive AAPL hit, Microsoft earnings warning
As uncertainty swirls about the coronavirus impact technology industry-wide, industry stalwart Microsoft has issued an earnings warning, and Apple stock price continues to plummet.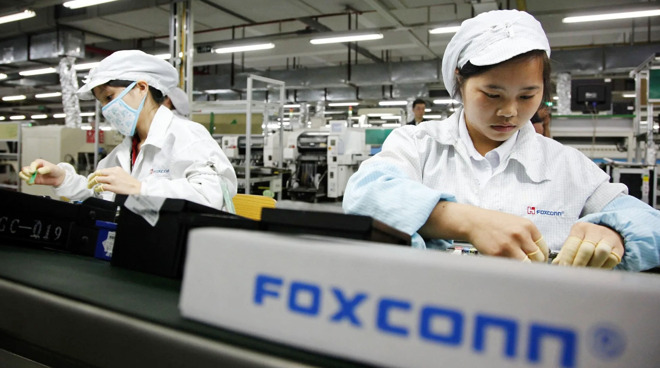 Microsoft said that coronavirus impacts
are limited
to its relatively small hardware division, and to Windows operating system licensing to original equipment manufacturers (OEM).
"Although we see strong Windows demand in line with our expectations, the supply chain is returning to normal operations at a slower pace than anticipated at the time of our Q2 earnings call," Microsoft said late on Wednesday. "As a result, for the third quarter of fiscal year 2020, we do not expect to meet our More Personal Computing segment guidance as Windows OEM and Surface are more negatively impacted than previously anticipated."
Microsoft's "More Personal Computing Segment" includes Windows licensing, accessories, Surface hardware, all of Microsoft's gaming initiatives. The company previously expected $10.75 billion to $11.15 billion from the segment in the quarter.
Prior to the announcement, Microsoft stock was worth $170.17 per share. In pre-market trading, it has fallen 3.92 percent to $163.50. It has not issued refreshed guidance, beyond the fact that it would miss its revenue targets from the business segment.
Continued AAPL impact from the coronavirus
Apple told investors much earlier that it would be impacted, with a similar message to Microsoft's issued on February 17.
At 9:02 A.M. Eastern time, Apple stock is valued at $283.32. This is a 3.2% drop from the Wednesday's close. The trading day before Apple's statement that it would miss quarterly guidance because of the coronavirus, Apple stock was worth $324.95 at close.
For the most part, analysts believe that the problem is a temporary one, with few industry observers cutting back on long-term Apple stock price prognostications.
The coronavirus and the tech industry story so far
The 2019 Novel Coronavirus, officially named "2019-nCoV" is a type of coronavirus responsible for causing respiratory distress in the infected. Symptoms are typically flu-like, with a fever, cough, and shortness of breath. Those infected usually go on to develop pneumonia.
Those at greatest risk are children under three and adults over 65. Many of the deaths in the 2019-nCoV outbreak have been those who already had pre-existing conditions that would have made fighting the virus much more difficult, including diabetes, high blood pressure, and heart disease.
Apple's CEO Tim Cook detailed,
in response
to a query from
CNBC
, that they were already seeking ways to work around the coronavirus. Alternative sources for parts had already been tapped to fill in where Chinese manufactures would likely fall behind.
Because of demand impacts in China and a slower than expected manufacturing ramp-up, Apple supplied a
wide-swinging guidance
for the second fiscal quarter earnings. Apple was predicting between $63 billion to $67 billion in the quarter, with the wider than normal range to account uncertainty around the outbreak.
Recently, Apple RAM supplier SK Hynix has told potentially infected workers
to stay home
. Apple itself
issued a virus warning
prior to
Wednesday's shareholder meeting
.
Apple has reopened about half of its
retail stores in China
for limited hours, but is restricting the number of customers that can enter the store. Apple assembler Foxconn is
paying workers extra
to return to plants -- and it isn't clear what capacity the factories can deliver at this time.
While infection rates in China appear to be declining, it isn't clear if this is accurate data. Meanwhile, the virus has taken hold in other countries like Italy, South Korea, and more.
Germany isn't able to keep track of all the infection paths anymore, with
cases popping up
with no clear chain. Additionally, there is now
one case of coronavirus
in the United States that it isn't clear where the initial infection came from, nor who may be infected as a result of the patient passing through daily life activities, and the U.S. healthcare system.