2020 iPad Pro versus the 2018 iPad Pro features compared
Posted:
in iPad
edited June 2020
The new 2020 iPad Pro line may not be as flashy an overhaul as its 2018 predecessor, but the fourth version of Apple's pro tablet line does have substantial improvements from the third generation iPad Pro. Let's look at them a bit more closely.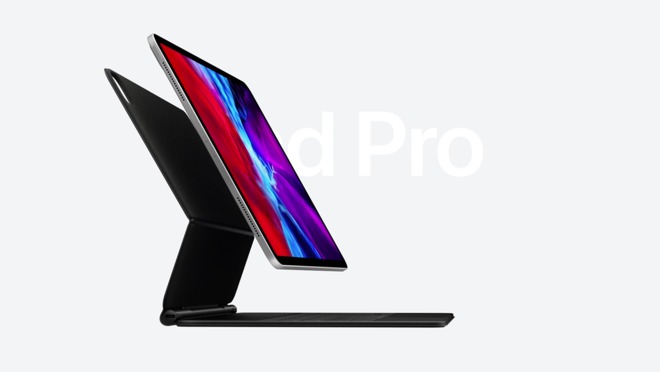 2020 iPad Pro and Magic Keyboard
The external design
Externally, the new
iPad Pro
looks remarkably the same. It retains the stunning edge-to-edge Liquid Retina Display that debuted on the previous third-gen design touting impressive specs such as a 120Hz ProMotion display, industry-leading color accuracy, 600 nits of brightness, True Tone, and support for the P3 wide color gamut.
The only visible change you'd notice is the camera module. Instead of a single circular lens protrusion, there is now a rounded square camera bump not dissimilar from the iPhone 11 Pro and iPhone 11 Pro Max.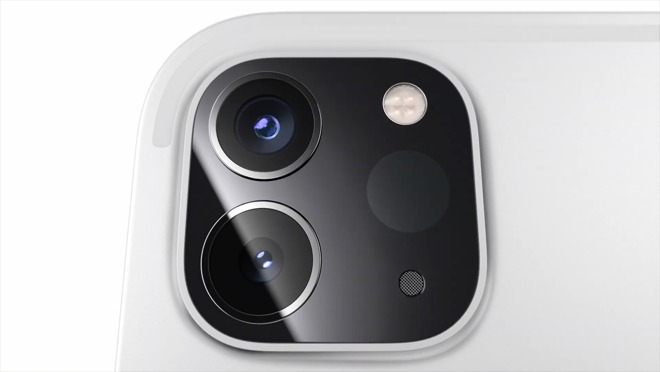 iPad Pro's updated camera module
It houses the same 12MP wide-angle lens and a new 10MP ultra-wide lens which also debuted with the iPhone 11 for capturing 2X more horizontally. The camera module also includes a new LiDAR system for 3D mapping which will play heavily into enhanced AR capabilities.
Internal upgrades
Internally, we see even more changes. Apple has taken the leap to 802.11ax Wi-Fi 6 from the iPad Pro (2018) which supported only up to wireless 802.11ac.
Those updated camera modules are also able to now capture video at 24 frames per second in 4K.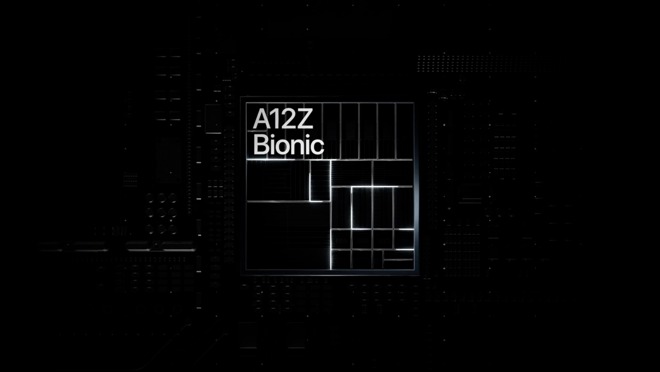 iPad Pro A12Z Bionic processor
The big news though is the revamped processor. Apple has migrated from the
A12X Bionic
processor to the new A12Z Bionic processor which should yield even more gains in performance and touts eight cores of graphics power.
Magic Keyboard
Perhaps most enticing regarding the 2020 fourth-gen iPad Pros isn't specific to the device at all. The
Magic Keyboard
as well as the corresponding software support for Bluetooth trackpads and mice is long-awaited and will support the third-gen iPad Pro as well as the new models.
iPadOS 13.4 will arrive on March 24 for existing devices and will come pre-installed on the new iPad Pros. This software update will now allow you to connect external mice or trackpads via Bluetooth -- including Apple's own
Magic Trackpad
and
Magic Mouse
. Cursor support inside of iPadOS has also been significantly overhauled to be more intuitive and not just an afterthought.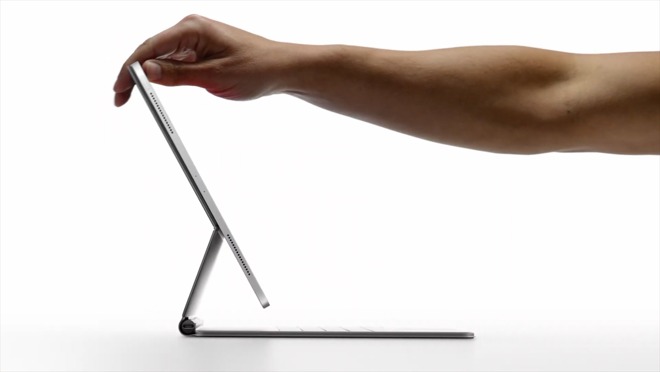 2020 iPad Pro and Magic Keyoard
The Magic Keyboard is a new optional accessory that elevates the iPad as a floating display and has an integrated trackpad just below the backlit scissor-mechanism-based keys.
Spec compare
| | iPad Pro (2018) | iPad Pro (2020) |
| --- | --- | --- |
| Sizes | 11" & 12.9" | 11" & 12.9" |
| Storage | 64GB/256GB/512GB/1TB | 128GB/256GB/512GB/1TB |
| Processor | A12X Bionic | A12Z Bionic |
| Cameras | 12MP wide lens | 12MP wide lens, 10MP ultra-wide lens, LiDAR |
| Video Shooting | Up to 4K at 30 or 60 FPS | Up to 4K at 24, 30, or 60 FPS |
| Wi-Fi | 802.11a/b/g/n/ac | 802.11ax Wi-Fi 6 |
| Magic Keyboard Support | Yes | Yes |
Availability
The new
2020 fourth-gen iPad Pros
are available to order now, starting at $799 for the 128GB model all the way up to $1499 for the 1TB 12.9-inch design. They will arrive in customer's hands commencing on March 25th. Expercom is already
discounting 2020 iPad Pro pre-orders by up to $85
with units expected to ship in 2-3 weeks at press time. Triple-digit discounts are currently available on many 2018 iPad Pro models in the
AppleInsider
iPad Price Guide
as well.
The Magic Keyboard starts shipping in May
for $299
in the 11-inch size and
$349
for the 12.9-inch.
2020 11" iPad Pro deals
2020 12.9" iPad Pro deals