Apple eyes video service NextVR for possible $100M acquisition
Apple is looking to expand its augmented reality and virtual reality teams and patent hoard even more, with a rumored acquisition of California VR firm NextVR on the cards that may be worth $100 million.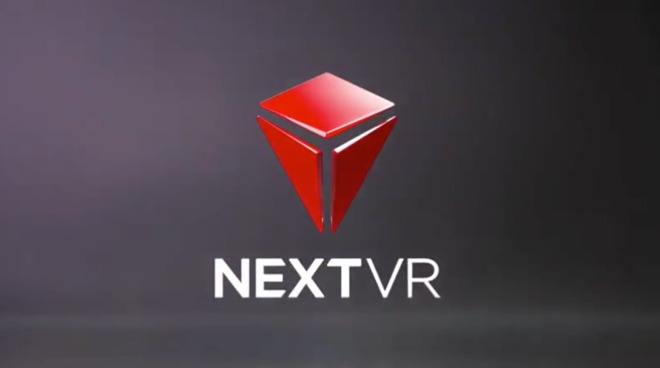 The Orange County-based
NextVR
is a live events VR firm, producing VR video content based on special events including sports and musical performances, including partnerships with the NBA, Wimbledon, and Fox Sports, among others. The content is then viewed by consumers on their own VR headsets at home, with support offered for Oculus, HTC, PlayStation VR, and other headset models.
The firm is apparently in the process of being acquired by Apple,
according to
9to5Mac
, with the two companies believed to be working on a deal valued at around $100 million. A shell company thought to be controlled by Apple is said to be preparing to hire the majority of the engineers from the firm, and though the acquisition isn't yet official, employees are apparently being informed that they will probably have to relocate closer to Apple's offices, potentially within Cupertino.
NextVR may have been a candidate for acquisition by Apple due to a failed Series C funding round in early 2019, which led to a culling of 40% of the workforce. It is suggested the increased attention of augmented reality may have made NextVR's virtual reality operation a risk for potential investors.
While NextVR's expertise in capturing VR versions of live events is one business, the firm also has patented technology in upscaling video streams that Apple may be interested in using. NextVR also holds more than 40 technology patents in VR and related technologies.
Neither NextVR nor Apple have commented on the acquisition story at the time of publication.
Apple has invested heavily in
augmented reality and virtual reality
, with rumors over the years pointing to it working on some form of
AR or VR headset
, or
smart glasses
. In the process, it also has a considerable catalog of AR and VR-related patents, covering both hardware and systems for displaying and
producing content
.
In terms of shipping products, Apple released
ARKit
, a framework that allows developers to add AR functionality to their iOS apps.