Google Stadia offers a free two month trial during the pandemic
Google Stadia is giving users two free months of Stadia Pro, bringing big-name games to a wide variety of devices, including your TV and your Mac -- but not to your iPhone.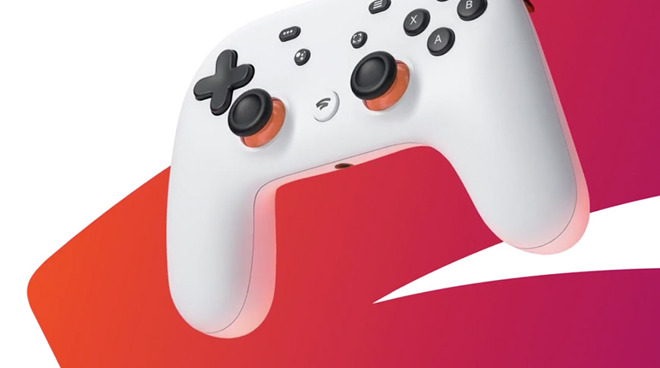 For a limited time,
Stadia is free for two months
to all who sign up to help encourage social distancing and staying home during the ongoing
Coronavirus
pandemic.
Stadia normally costs $9.99 a month, not including the cost of the games themselves. However, as part of the free trial, users will get instant access to nine games, including titles like
Destiny 2: The Collection, GRID
, and
Thumper
.
Existing subscribers are also getting the benefit of the free trial, with Google waving the subscription costs for the next two months.
While an iOS app for
Stadia
exists, unfortunately, game streaming likely won't be coming to the iPad or the iPhone anytime soon, barring massive changes to the way Apple handles apps in the iOS
App Store
. The iOS Stadia app is simply used to "Set up and manage Stadia across compatible devices," according to the App Store description.
This is because
Apple places strict limits
on what sort apps make it into the App Store. App Store guidelines state that an app can't rely on streaming from the cloud. This means cloud-based gaming services like those from Google Stadia and Nvidia GeForce cannot be hosted on the iOS App Store.
However, Apple users still have an option to play the service through the Chrome browser on macOS.
Stadia works on Google's Chrome browser and supports a wide variety of gamepads, including most Xbox controllers, Dualshock 4, and the Switch Pro controller, alongside the traditional keyboard-and-mouse setup. Stadia controllers are available to buy for $69 each.
Of course, you can play Stadia games on your TV as well. A
$129 Stadia Premiere edition
includes three months of Google Stadia Pro, a Chromecast Ultra, and a Stadia Pro controller.
Some of the titles that are available to purchase and play on Stadia include
Assassins Creed Odyssey, Baldur's Gate 3, Borderlands 3, Doom Eternal, Final Fantasy XV, Red Dead Redemption 2
, and plenty more.