Compared: iPhone SE versus iPod touch
The new iPhone SE is currently Apple's cheapest iPhone, but it isn't the cheapest iOS device. Here's how Apple's latest entry-level iPhone stacks up against the least expensive way to get into iOS on a new device -- the seventh-generation iPod touch.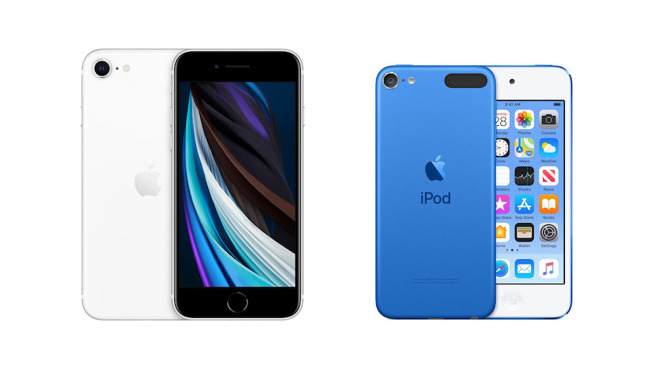 The iPhone SE and iPod touch are both iOS-based devices with similar price points. But that's about the extent of their similarities.
Side-by-side, the
iPhone SE
and the iPod touch may seem like two vastly different devices aimed at different segments of the market. But despite running on older hardware and having fewer features, the seventh-generation iPod touch, released in May 2019, is still an iOS device.
And with a lower $399 price point (
roundup of iPhone SE deals
), the iPhone SE has officially entered the iPod's territory, which costs
between $199 and $399
depending on storage configuration.
With all of that in mind, here's how the iPhone SE stacks up against two variants of the iPod touch.
iPhone SE (2020)
iPod touch (256GB)
iPod touch (32GB)
Price
$399
$399
$199
Dimensions (inches)
5.45 x 2.65 x 0.29
5.86 x 2.31 x 0.24
5.86 x 2.31 x 0.24
Weight (ounces)
5.22
3.10
3.10
Processor
A13 Bionic
Third-generation Neural Engine
A10 Fusion
A10 Fusion
RAM
3GB
2GB
2GB
Storage
64GB, 128GB, 256GB
256GB
32GB
Display type
4.7-inch Retina HD
4-inch Retina
4-inch Retina
Resolution
1,334 x 750 at 326 ppi
1,136 x 640 at 326 ppi
1,136 x 640 at 326 ppi
Rear Cameras
12-megapixel wide angle
8-megapixel
8-megapixel
Front Cameras
7-megapixel
1.2-megapixel
1.2-megapixel
Biometrics
Home button Touch ID
None (Passcode)
None (Passcode)
Ports
Lightning
No headphone jack
Lightning
Headphone jack
Lightning
Headphone jack
Connectivity
4G LTE
Wi-Fi 6
Bluetooth 5.0
No cellular
Wi-Fi 802.11a/b/g/n/ac
Bluetooth 4.1
No cellular
Wi-Fi 802.11a/b/g/n/ac
Bluetooth 4.1
Battery Size
Not disclosed, up to 13 hours of video playback
Not disclosed, up to 8 hours of video playback
Not disclosed, up to 8 hours of video playback
Colors
Black, White, Red
Space Gray, Gold, Silver, Pink, Blue, (PRODUCT)RED
Space Gray, Gold, Silver, Pink, Blue, (PRODUCT)RED
Basic overview of iPhone SE versus iPod touch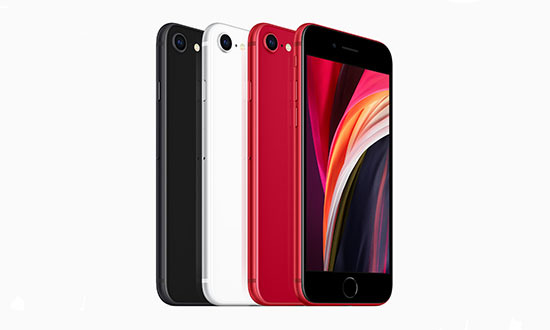 The iPhone SE is Apple's latest entry-level iPhone, and it packs serious bang for the buck.
At first glance, it may seem counterintuitive to compare a smartphone to a touchscreen MP3 player. In this post-carrier subsidy era, the 2020 iPhone SE has ushered in a new era of iPhone affordability.
With its $399 starting price, the new iPhone SE really is the best bang for the buck among Apple's iOS-based devices. Although the base model iPod touch may be cheaper still, there are some notable differences between the two.
The iPhone SE runs on the latest and greatest A13 Bionic chipset, which can run circles around the iPod touch's older A10 Fusion. That's not to mention the iPod touch's lower RAM specifications -- 2GB versus the 3GB in the iPhone.
Camera-wise, the iPhone SE has a 12-megapixel sensor, compared to the iPod touch's 8-megapixel shooter. The iPhone SE also packs some great computational photography abilities, thanks to its current-generation processor. It also packs a 7-megapixel front-facing camera, which is vastly improved over the 1.2-megapixel camera hanging around on the iPod touch.
Compared to Apple's entry-level
iPhone
, the iPod touch is missing some key features. It lacks cellular connectivity and any type of IP-rating. Similarly, there's no biometric authentication here. Although the iPod touch retains a Home button, it doesn't have a fingerprint scanner.
While the iPod touch is quite a bit smaller than the iPhone SE and has a lower resolution display, its battery life also pales compared to its cellular-connected counterpart.
Looking at specifications other than price, the iPhone SE is going to outpace the iPod touch in nearly every category. There are still a few unique use cases that could shift the scales in the iPod's direction.
Which one you should buy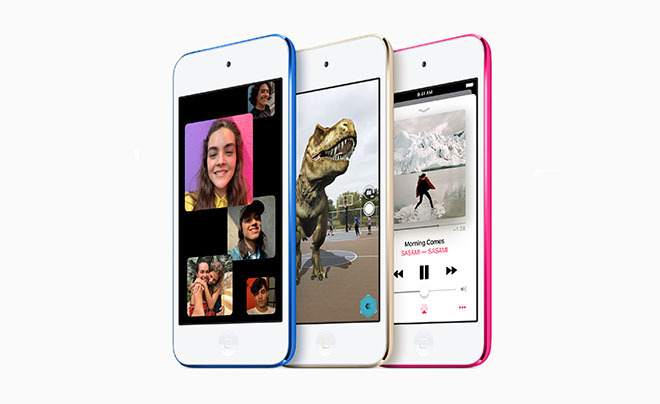 While the iPod touch lacks most basic modern abilities, there are still a few cases in which it may be the better choice.
Whether an iPod touch actually makes sense for you depends on why you're buying a smart device. As far as performance and capabilities are concerned, the iPhone SE is going to beat out its non-cellular cousin on just about every metric.
If you need a smartphone or even just a smart device that can keep up with today's software, then opt for the iPhone SE. It's going to be better in virtually all regards.
Users who are buying a secondary device for their kids and want an additional layer of protection may want to give the iPod touch another look, however. It's especially well-suited to being a low-cost media device for watching video content or playing games. Connected to a home Wi-Fi network, it's could make a great smart home controller or remote.
The iPod touch exists for enterprise, and it exists for the lowest possible price point -- albeit with compromises -- to get into the iOS ecosystem. Restaurants, and amusement parks use them en masse for order-taking and point of sale. Parents can dole one out to a kid for education or entertainment for $199, instead of a $400 and up phone.
And, since the iPod touch can't connect to cellular, it offers some privacy benefits over smartphones. There's no cell tower tracking or SIM issues to be had here. Many of its features (like
Apple Arcade
or other
App Store
games) can be used off of wireless networks, and can certainly be played on Wi-Fi.
There are uses for the iPod touch, and we're glad it exists, at the price it sits. This said, we feel that the iPhone SE is the best low-cost entry into iOS. Sure, it's $399, but the better screen and a four-year newer processor themselves are worth the price of admission not even considering the LTE connectivity on the device -- and it is far better future-proofed than the iPod touch is.