Top-spec 13-inch MacBook Pros can handle 87W adapters, but benefits are limited
Apple's higher-end 13-inch MacBook Pros are equipped to take advantage of 87W power adapters, though users won't see any charging speed benefits from the change.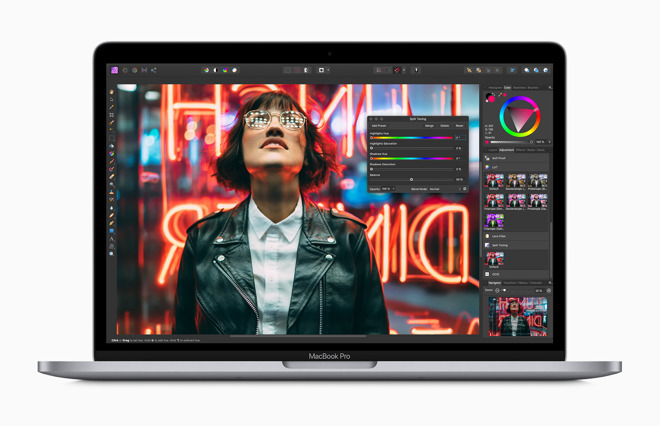 Though it won't allow for faster charging, an 87W power adapter could deliver a bit more power to 13-inch MacBook Pros during intense workloads.
New 13-inch MacBook Pro models with four Thunderbolt 3 ports and 10th-generation Intel processors carry a dual power input rating of 20.3 volts and 3 amps, and 20.2 volts and 4.3 amps. That technically means they're able to accept power from Apple's 87W adapter that shipped with last-generation 15-inch
MacBook Pro
models.
Prior
13-inch MacBook Pro
models, dating back to 2016, shipped with a 61-watt USB-C power adapter and support a draw rating of 20.3 volts and 3 amps. That has not changed on current low-end MacBook Pros, and Apple continues to include its 61W adapter with all 13-inch variants.
Sources
told
MacRumors
that higher-end 13-inch MacBook Pro models won't be able to charge any faster, since internal charging settings are the same as previous generations.
However, some professional users may see a benefit with a higher-wattage adapter during demanding workloads. An 87W charger might also deliver a bit more headroom if, say, a CPU is maxed out while the MacBook Pro is connected to multiple external displays.
Users of the 13-inch MacBook Pro have long been able to safely charge using higher-watt adapters, though maximum charging speeds are capped at the machine level.