Apple Pay boosts contactless payments in Australia
Apple is helping banks and financial institutions push contactless payments in Australia, a report claims, with Apple Pay continuing to be the largest non-bank contactless mobile payment service in the country for another year.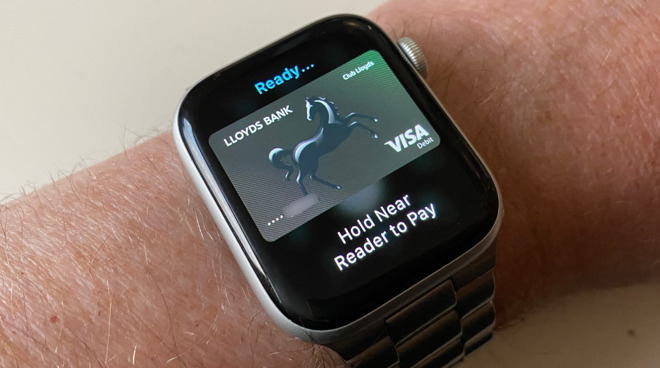 Westpac, the second-largest bank in Australia, became the last of the country's "big four" banks to support
Apple Pay
on
April 27
, but it seems that Apple has already achieved a significant rate of adoption through other providers. According to a report from market research firm Roy Morgan, Apple Pay is already the most popular service among mobile-based payment systems.
Approximately 10.8% of Australians use contactless mobile payment services not created by banks, such as Apple Pay and Google Pay, a figure that has risen from 7.1% measured in 2019, the
report claims
.
Of the services being used, Apple Pay is the most popular, with 6.5% of people using it in Australia, up from 4.1% one year prior. In second place is Google Pay at 4.1%, itself seeing a rise from 3.6% in 2019, while Samsung Pay remains unchanged from year to year at 1% adoption.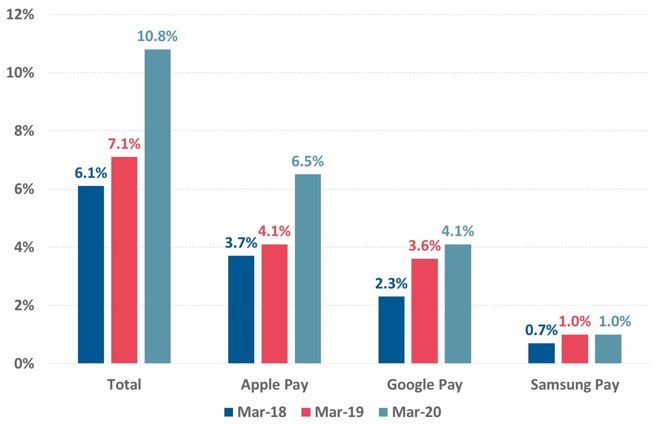 Users of non-bank contactless mobile payment systems in Australia (via Roy Morgan)
Part of the more recent trend helping contactless payments is the
coronavirus
pandemic, which has made hygiene an important element of daily life for many people. "Many retailers are requesting contactless payment be used rather than handling cash to reduce the opportunities for passing on COVID-19," said Roy Morgan CEO Michelle Levine.
Levine suggests the use of contactless mobile payment services was rapidly increasing ahead of COVID-19's spread. "For many people this means 'tap-and-pay' with a bank-issued card, but more than one in ten Australians now use one of the contactless payment services offered by big tech companies."
The report also points out there are chances for tech firms to increase their market share in the country due to the health risks associated with cash and physical card payments.
"At a time when all Australians are being encouraged to social distance and hand-sanitize to prevent the spread of the deadly COVID-19 coronavirus, there are clear benefits for many people, particularly older Australians and those suffering from a pre-existing serious illness, to increase their usage of safer contactless payment services."