Tile accuses Apple of antitrust behavior in letter to EU regulators
Tile, a manufacturer of location tracking hardware and software, is calling on the European Commission to open a probe into Apple's business practices, claiming the company is fiercely anti-competitive.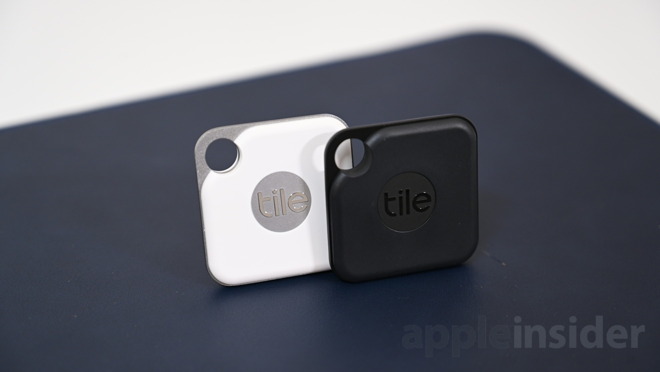 On May 26, Tile sent a letter to European competition commissioner Margrethe Vestager, requesting an inquiry into Apple's allegedly anti-competitive practices. Tile stated that Apple had been intentionally making it difficult for users to use Tile's products, preparing for a release of "
AirTags
," which would work with Apple's existing
Find My
feature.
The claim states that Apple has begun selectively disabling features for rival products, which Tile fears could drive customers away from their product and toward Apple's.
"In the past twelve months, Apple has taken several steps to completely disadvantage Tile, including by making it more difficult for consumers to use our products and services," said Tile's general counsel Kirsten Daru in the letter seen by the
Financial Times.
"This is particularly concerning because Apple's actions come at the same time that Apple both launched a new FindMy app that competes even more directly with Tile and also began preparing for the launch of a competitive hardware product," the letter continued.
Apple has denied such allegations, releasing their own statement to challenge the letter to regulators.
"We strenuously deny the allegations of uncompetitive behaviour that Tile is waging against us. Consistent with the critical path we've been on for over a decade, last year we introduced further privacy protections that safeguard user location data," Apple responded. "Tile doesn't like those decisions so instead of arguing the issue on its merits, they've instead decided to launch meritless attacks."
This is not the first time Tile has raised concerns over Apple's behavior. In June of 2019, Apple stopped selling Tile products in its retail outlets. The company later poached a Tile engineer, though it is unclear if the person was brought on to develop a competing product.
In January,
Tile
-- along with three other companies -- met with the House of Representatives to
air out grievances
against tech giants Apple, Amazon, Google, and Facebook.
The meeting lead to the Federal Trade Commission
launching a probe
into past acquisitions made by Apple, Microsoft, Alphabet, Amazon, Google, and Facebook, going back to 2010.
In April, Tile went on record, stating that Apple's behavior
had gotten worse,
as they begun restricting access to Apple's built-in positioning hardware.