iOS 13.6 adds symptoms to Health, unattended iOS update download toggle
Posted:
in iOS
edited June 2020
Two major changes to iOS 13.6 and iPadOS 13.6 include a new Settings toggle to allow the device to automatically download an iOS or iPadOS software update, and a big addition of symptoms to the Health app.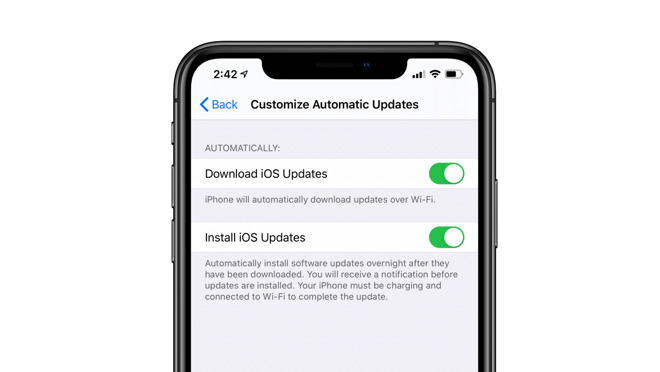 A new toggle to automatically download software updates
Apple has long allowed iPhone and iPad users to automatically install software updates overnight and this new feature builds on that. Users no longer need to manually download updates and your device will still alert you prior to any updates being installed.
A new message that reads "iPhone will automatically download updates over Wi-Fi" is placed under the new toggle placed below the
Automatic
header inside of the Software Update panel.
To enable automatic
iOS
update downloads:
Head to Settings


Go to General > Software Update > Customize Automatic Updates


Enable the "Download iOS Updates" toggle
Another change in iOS 13.6 and iPadOS 13.6 is a new "symptoms" category within the Health app. It allows users to add symptoms such as coughing, headaches, body aches, and much more. Each of those symptoms has additional data points for severity. Third-party apps will be able to tie into these as well like other health metrics.
At the moment, these are still
a beta
so this feature may change or be removed by the time Apple releases iOS 13.6 and
iPadOS
13.6.
Apple
just released iOS and iPadOS 13.5.1
to the public to patch a security flaw exploited by the
Unc0ver 5.0 jailbreak
. That was just following
the release of
iOS 13.5 that brought several quality of life improvements during the global pandemic such as the COVID-19 exposure notification API and quicker access to the passcode when trying to unlock a device while wearing a mask.