Apple to discontinue iBooks Author in July, plans the same for iTunes U in 2021
Apple is discontinuing its iBooks Author platform in July and plans to do the same for iTunes U in 2021, the company said Wednesday.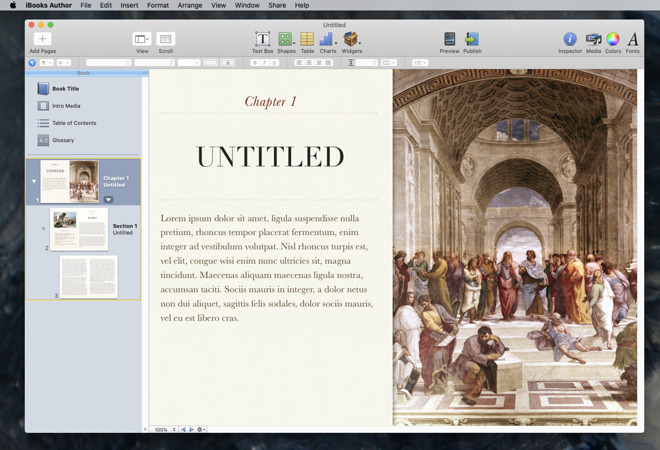 In an email to publishers seen by
AppleInsider
, Apple said that it will no longer update the iBooks Author platform. As part of its switch to publishing with Pages, Apple also said that it will pull the app from the Mac App Store on July 1.
Apple notes that users with the iBooks Author app will be able to use it on macOS 10.15 and earlier, suggesting it may not be available in a future macOS version. Books previously published using the iBooks Author app will remain available.
A separate
support document
published today notes that a book import feature that will allow authors to port their projects from iBooks Author to Pages is on the horizon.
The iBooks Author platform, which allowed Mac users to create books for various e-reading applications, was first
introduced
in 2012.
Apple also said that it would
discontinue
iTunes U, its aging education-aimed ecosystem, toward the end of 2021.
The iTunes U platform will be available for the 2020 to 2021 school year, but will stop being supported in 2021.
In a support document also published Wednesday, the company touted new apps like Classroom, Schoolwork and the Apple School Manager tool as apt alternatives for teachers and students.
iTunes U was first introduced in 2007 as a way for educators to provide university materials through the broader iTunes platform. That included audio, media and class handouts. Apple began phasing out iTunes U in 2017 and
transitioned
the feature to the Podcasts app.