ElevationHub brings USB-A & SD card reader to Apple's USB-C charger
Elevation Lab's new ElevationHub brings some cord management and some additional connectivity to Apple's USB-C power adapter.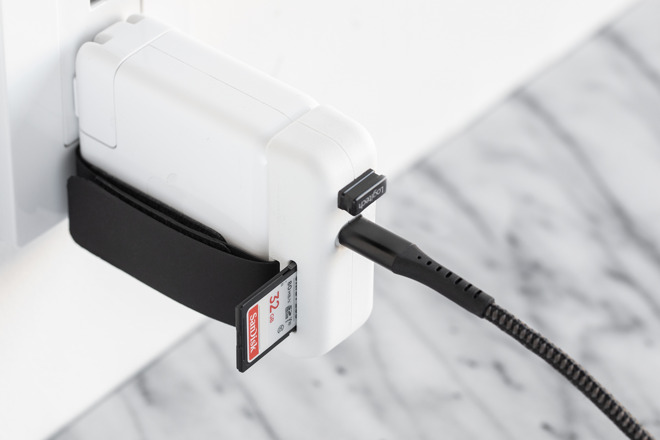 ElevationHub for keeps your cable in check and brings USB-A and SD ports
ElevationHub connects to the
USB-C
port on Apple's
iPad Pro
,
MacBook Air
or
MacBook Pro
and brings back cord management after Apple ditched it with the switch to USB-C. Instead of the pop-out "wings" that Apple used to use on power adapters, the ElevationCord wraps around the power adapter and is retained with a velcro strap.
The adapter also includes a USB 3.0 Type-A port and an SD card reader which interface with a Mac or iPad Pro through the USB-C port. That port passes through power, provides USB 3.1 type A connectivity, and an SD card reader.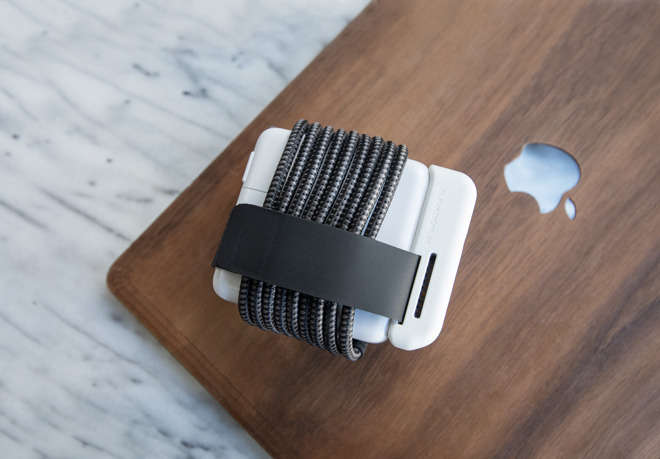 ElevationHub is a great portable Mac companion
Users can use Apple's own USB-C cable that has USB 2.0 speeds, or can upgrade for $10 to Elevation Lab's USB 3.1 Type-C cable which can handle faster data speeds at 5Gbps versus the 480Mbps with Apple's power cable.
Charging is limited to 60W. This is sufficient for full power on an iPad Pro,
13-inch MacBook Pro
, or
2020 MacBook Air
. However, it isn't enough power to charge a
16-inch MacBook Pro
at full speed, or maintain the larger MacBook Pro's battery at full charge while the computer is under load.
ElevationHub is up for preorder today for $49.95 direct
from Elevation Lab's website
with the USB-C 3.0 braided cable and $39.95 without. At launch, there is also a 20 percent disount with code
TIDY
.