How to get 10% more when you add funds to your Apple ID
If you're the type of person who regularly purchases music, apps, and other Apple ecosystem purchases, we'll show you how to get the most bang for your buck. Here's how you can earn an extra 10% when adding funds to your Apple ID through July 31.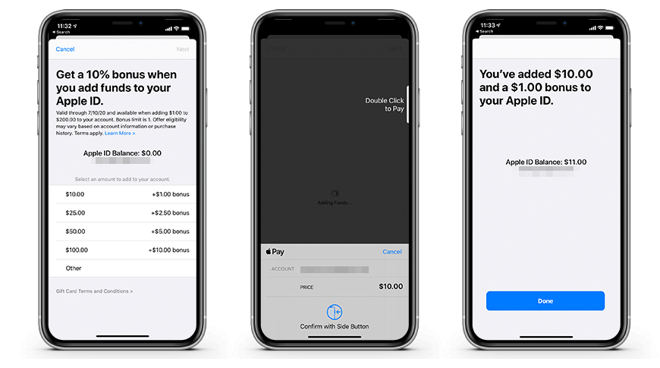 An occasional
promotion
has been relaunched by Apple, providing those who added credit to their Apple ID.
Purchases will add an extra 10% on top whenever someone adds funds to their
Apple ID
, worth up to $200 in the United States, 200 GBP in the United Kingdom, and up to 300 euro in some European territories.
The bonus will only be applied to one purchase, according to the terms of the offer. That means that each user will only be able to get the 10% bonus the first time they add funds during the promotional period. This most recent offer stands until July 31, 2020, with users' eligibility varying based on their account information and purchase history.
How to add funds to your Apple ID
On your iPhone, open Settings

Tap iTunes & App Store

Tap Apple ID

Tap View Apple ID

Tap Add funds to Apple ID

Add your funds, and then confirm your purchase.
As previously stated, you can only get this promotion once during this promotional period, so be sure to add as much as you're comfortable with to maximize your bonus credit.