Reddit app update incoming after triggering iOS 14 clipboard snooping notice
Posted:
in iOS
edited July 2020
Reddit has become the latest high-profile service to confirm it will be updating its iOS app to stop copying data from the clipboard, following complaints of it repeatedly triggering
iOS 14
's new privacy-focused clipboard monitoring system.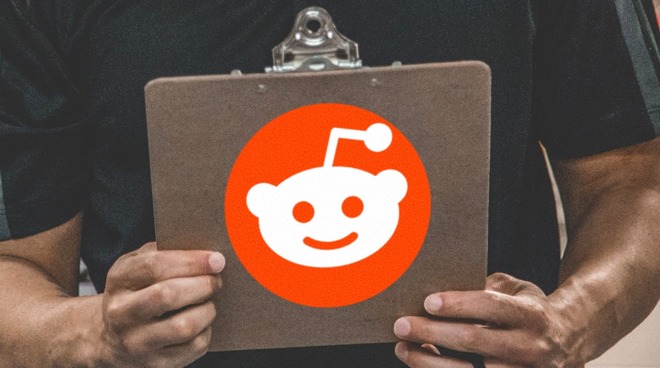 Reddit logo on a clipboard
Apple's
clipboard snooping
feature included in iOS 14 alerts users to instances when third-party apps attempt to access the clipboard on an iPhone or iPad. The triggering of alerts by apps used in the current developer betas has led to companies scrambling to make changes to stop the alert from popping up at times when users aren't consciously expecting the clipboard to be accessed.
On Saturday, Reddit confirmed it was releasing a fix for code that copied text from a clipboard to its iOS app. Users had discovered the app attempted to copy clipboard data with every keystroke a user made.
UPDATE: Seems like Reddit is capturing the clipboard on each keystroke as well

Seeing the notification come up just as much. pic.twitter.com/nzbElmRG2a
In a
statement
to
The Verge
, Reddit explained "We tracked this down to a codepath in the post composer that checks for URLs in the pasteboard and then suggests a post title based on the text contents of the URL."
The spokesperson went on to assure there was no breach of privacy as Reddit does not "store or send the pasteboard contents." The code relating to the feature has reportedly been removed, with a proper fix anticipated to be made available on July 14.
Reddit is only the latest iOS app provider to be affected by the iOS 14 notification. On Friday,
LinkedIn blamed
a software bug for its app triggering the notification, while long-time culprit TikTok has assured it will be
updating its app
to cease the activity, one that it was caught doing
in March
.
It remains to be seen if
other major apps
found to be doing the same thing will be making similar changes.