OWC releases new Thunderbolt 3 10G Ethernet Adapter
The new OWC Thunderbolt 3 10G Ethernet Adapter features smart auto-negotiation features and real-world transfer speeds of up to 900 megabytes per second.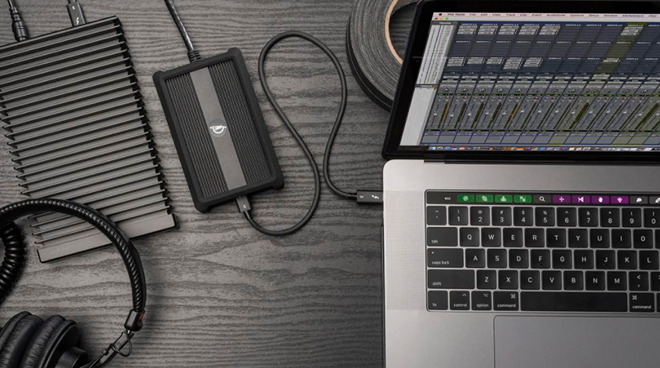 The refreshed OWC Thunderbolt 3 10G Ethernet Adapter enables high-speed network connectivity for devices that don't have ethernet ports or devices that only have a Gigabit Ethernet port like the 2018
Mac mini
. The adapter just requires a
Thunderbolt 3
compatible computer -- such as a
MacBook Pro
-- and access to 10GBASE-T networks and devices.
Transfer speeds of over 900MBps means no more waiting when transferring large video files or raw photos. Users can easily send and receive large files for group projects and begin working immediately.
This adapter also supports auto-negotiation for 10Gb/s, 5Gb/s, 2.5Gb/s, 1Gb/s, and 100Mb/s Base-T Ethernet standards, ensuring it can be used with a wide range of networks.
It also boasts an energy-saving wake-on LAN feature. This feature allows it to wake a computer in sleep mode, giving you access to stored files, programs, or the ability to perform system management remotely.
The Thunderbolt 3 10G Ethernet Adapter is available now from MacSales
and sells for $149.00
.