Following defeat, European Commission doubles down on Apple tax critiques
Following a defeat in court, the European Commission continues to declare that it remains unfair that Apple is paying so little in taxes.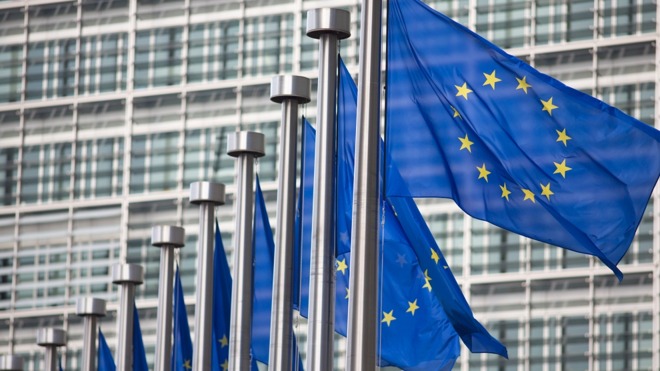 Credit: European Commission
On Wednesday, the General Court of the European Union ruled that the Irish government
didn't unlawfully aid Apple
in reducing its tax bill. That decision ultimately annulled $14.4 billion in back taxes that the
EU demanded Apple pay
.
Following the defeat, European Commission executive vice president Valdis Dombrovskis said that the executive doesn't "consider it normal that the largest corporates get away with paying one percent tax at most."
The EU's commissioner for economy, Paolo Gentiloni, made similar comments, the
EU Observer
reported
. "A single ruling is not discouraging our commitment in this sense," Gentiloni said following the decision Wednesday. "I would say the contrary."
The European Commission originally determined in 2016 that two tax rulings issued by Ireland to Apple constituted illegal aid by the state. But the court on Wednesday said that the Commission had failed to provide enough evidence to substantiate those claims.
In the wake of the ruling, the Irish government praised the court's decision, saying that the "correct amount of Irish tax was charged" in line with the country's normal taxation.
Just a few hours after the General Court ruling, the EU unveiled sweeping tax plans aimed at more transparent, simpler and fairer taxes. The plan included provisions that put
increased pressure
on digital platforms, like Apple's
App Store
.
It also included articles that could sidestep the power of veto by member states. That's part of a broader push to curb "corporate tax regimes of member states," including countries known for allowing and fostering tax evasion or avoidance.
The newly announced plan follows years of critiques of Europe's tax system, including by European Network on Debt and Development tax expert Tove Maria Ryding.
"If we had a proper corporate tax system, we wouldn't need long court cases to find out whether it is legal for multinational corporations to pay less than one percent in taxes," Ryding said.