Apple may split 'iPhone 12' release into two phases
Sources within the supply chain say that component orders suggest Apple will release its 6.1-inch "
iPhone 12
" models first, with the others following later.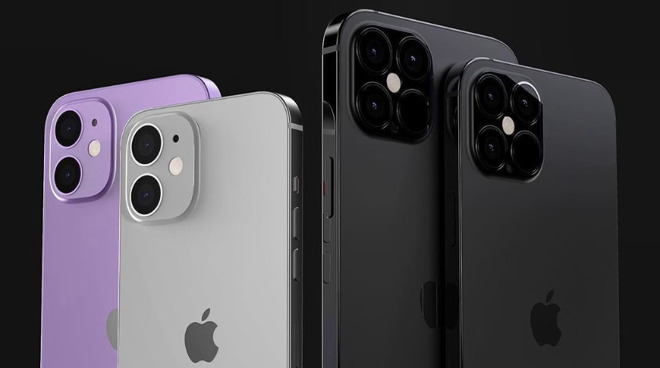 Credit: iSpazio
Following
Apple confirming
that the "iPhone 12" will be available "a few weeks later" than normal, industry sources are now saying that the four models may be release in stages. While they will presumably all be announced at the same time, it's thought now that the two 6.1-inch iPhone models may be released first.
According to
Digitimes
, the supply chain is
now expecting
to see orders for new iPhone components peak in the fourth quarter, some weeks later than usual.
"Apple may launch its 5G iPhones in two stages," infers
Digitimes
, "with two 6.1-inch models in the first and another 6.7- and 5.4-inch devices in the second."
The publication's unnamed sources within the supply chain reportedly say that their shipments for the 6.1-inch iPhone have already begun. These shipments are of the "SLP (Substrate-like PCB) mainboards" and those for the remaining iPhones are now scheduled to begin in late August.
Overall,
Digitimes
says that the peak time for shipping all new iPhone SLPs is going to take place between two and four weeks later than usual.
Apple is expected to launch four "iPhone 12" models, all with 5G connectivity, and arranged in three different sizes. Those are a 5.4-inch budget model to be called the "
iPhone 12
," plus 6.1-inch ones called the "
iPhone 12 Max
" and "iPhone 12 Pro". There is also believed to be a new 6.7-inch "iPhone 12 Pro Max."
Digitimes
has a poor record for deducing features for future Apple products from its sources of information. It a much stronger one for details from within the supply chain, and Monday's report is more the latter than the former.