27-inch iMac flash storage cannot be replaced or upgraded
While a
27-inch iMac
with 4TB or 8TB of flash storage has that storage in a slot, the entire line does not support user storage upgrades.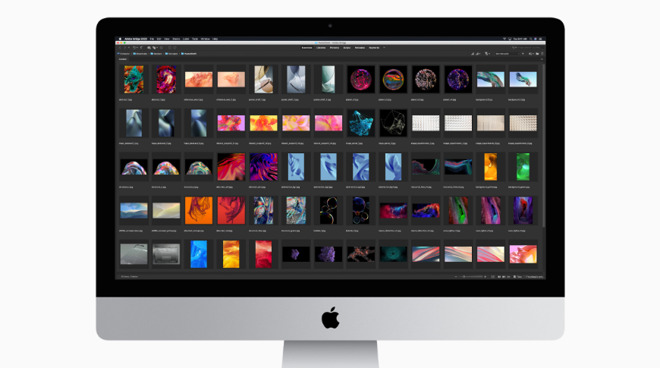 iMac internal storage may be fixed at purchase
The latest update to the 27-inch iMac included the T2 chip, which handles
encryption and security
on the computer. Because the SSD is fixed to the logic board for hardware encryption, changing the logic board will erase all data on the drive, and changing the drive is impossible for the same reason.
The
document obtained by
MacRumors
says that the 4TB and 8TB configurations have a flash storage expansion board connected to the logic board via a connector. The expansion board is not present in the 2TB and lower configurations, nor are there third-party modules compatible with it. It also appears that the SATA port internal to the 2018 iMac 5K for Fusion Drives has been omitted in the new model.
The non-upgradeability of the flash storage isn't a big surprise. Apple uses the T2 to secure similar storage on the MacBook Pro, the iMac Pro, and the Mac Pro. Upgrading the Mac Pro requires a firmware update process that has to be executed from a different Mac, which isn't available for any other model, despite using the same storage slots.
The 27-inch iMac is available for purchase (find the
best 27-inch iMac prices
in our Price Guide) and can be configured with up to 8TB of internal storage, 128GB of RAM, and AMD 5000 series graphics. Customers can also opt for nano-texture glass for an additional $500, similar to the
Pro Display XDR
.