Apple CEO Tim Cook is now a billionaire
Apple CEO Tim Cook's personal net worth has recently crossed the $1 billion mark, per a new report citing regulatory filings and market estimates.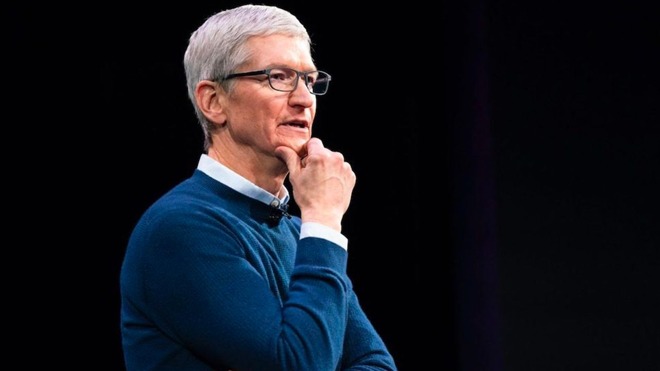 Credit: Apple
Apple has more than doubled its revenue and profits since Cook
took over
for
Steve Jobs
in 2011. Apple's Share price is also up nearly 5% since the beginning of August, and the Cupertino company is on the verge of hitting a $2 trillion market valuation.
Because of those gains, Cook is now also worth more than ever before. According to
calculations
by
Bloomberg
, Cook's net worth recently eclipsed the $1 billion milestone.
That's based on "an analysis of regulatory filings and applying the market performance of a typical wealthy investor to his proceeds from share sales." The majority of Cook's net worth comes from equity awards that he has received since joining Apple in 1998.
Currently, Cook owns 847,969 shares of AAPL, worth about $375 million based on Monday's share price. Other compensation -- such as proceeds from past share sales and dividends -- bring in another $650 million, and the ninth payout from Cook's equity awards should add another $100 million to Cook's wealth.
Cook's status as a billionaire CEO is rare,
Bloomberg
adds, because he did not found the company that he currently helms.
In 2019, Cook
ranked second
in a listing of the highest paid U.S. chief executives, behind only Tesla CEO Elon Musk.
Of course,
Bloomberg
acknowledges that Cook's net work could be "lower" if he has made undisclosed donations to charity.
The Apple executive is well-known for his philanthropy, and in 2015, he
pledged
to give away most of his wealth to charitable causes in a "systematic approach." In 2019, Cook
donated
around $5 million worth of stock to an undisclosed charity.