Apple blocked WordPress for iOS updates until it agreed to in-app purchases [u]
Apple reportedly blocked updates for the WordPress for iOS app until it agreed to implement in-app purchases for .com plans.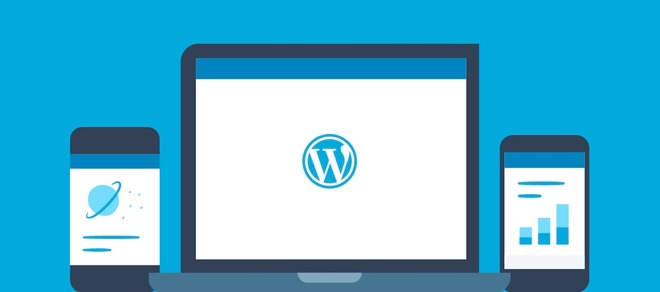 Credit: WordPress.com
In a tweet on Friday, WordPress for iOS developer Mat Mullenweg said that the lack of app updates over the prior few weeks was due to the app being "locked" on the
App Store
.
Heads up on why @WordPressiOS updates have been absent... we were locked by App Store. To be able to ship updates and bug fixes again we had to commit to support in-app purchases for .com plans. I know why this is problematic, open to suggestions. Allow others IAP? New name?
The WordPress for iOS app was updated on Aug. 21 after three weeks of absence, suggesting that the team has agreed to implement an in-app purchase plan or some other remedy. On the other hand, Mullenweg called the requirement "problematic" and said that the team was open to suggestions -- including allowing other in-app purchases or changing the name of the app.
Currently, the WordPress for iOS app allows users to set up custom domains, build websites, and access domain-based email. It, however, has not offered the ability to make direct payments toward paid features.
Further, the .com creation feature is free and assigns users a WordPress domain, not a unique web domain. Apple could potentially be seeking a cut of WordPress owner Automattic's domain name sales as offered through WordPress.com,
Stratechery's
Ben Thompson noted in a
tweet
.
It also appears that the app stood in violation of Apple's restrictions on directing users to a website for payment.
Hey Matt,

When I open the Help Center from the app, I can get guidance about upgrading to one of your paid plans. If I tap on "Plans" as seen the screenshot, the app opens Safari and shows the plans. This is a violation according to App Store Review Guidelines. pic.twitter.com/peTcdn5DZo
It's worth noting that the WordPress for iOS app is a project of WordPress.com. It's a hosting service built on the WordPress backbone but technically separate from the open-source platform at wordpress.org.
The update blocking comes in the midst of a dustup between Epic Games and Apple over the latter company's 30% App Store commissions, as well as broader
antitrust scrutiny
from regulators in the U.S. and Europe.
Update:
Mullenweg confirmed in-app purchases will be implemented within 30 days.