Video offers close look at Apple-designed face mask
A video posted to YouTube by unboxing specialist Unbox Therapy on Thursday shows off Apple's in-house designed Face Mask and recently adopted ClearMask.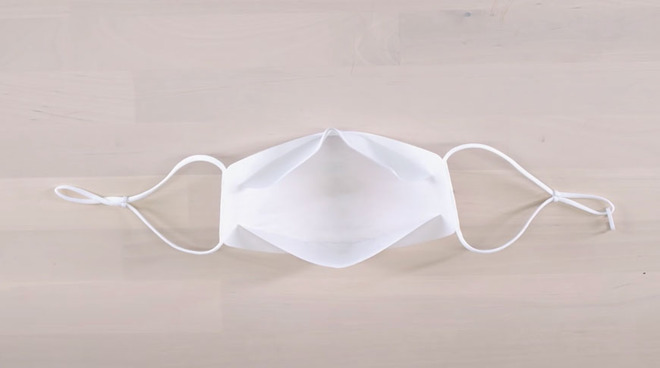 The rather lengthy video offers the first close look at Apple's face mask, designed by the company's Engineering and Industrial Design teams specifically for use by corporate and retail employees during the
coronavirus
pandemic.
Each box comes with five sealed masks and adapters that allow users to join the ear loops behind the head for a more secure fit. Instructions printed on the sealed packages are done in typical Apple fashion and inform users to wash their hands, open the mask, and adjust the straps to fit.
Similar to Apple's consumer offerings, the boxes are emblazoned with the familiar "Designed by Apple in California, Assembled in China" notice and what appears to be a serial number, lot number and production date stamp.
Unbox Therapy notes the mask is made of three pieces of high quality fabric, a material that feels superior to generic over the counter products. Apple does not provide a classification rating, such as N95, but anecdotal testing finds the membrane effective at blocking air moving out of a user's mouth.
The Apple-designed mask comes in a variety of sizes and can be washed up to five times.
A report
in early September
detailed the mask effort, noting Apple was careful to source materials in a way that did not disrupt manufacturers of medical-grade personal protective equipment.
Whether Apple intends to market its mask design to consumers remains unclear, though the project is likely a one-off effort to aid employees.
The YouTube channel also took a look at ClearMask, a consumer product designed to enable visual communication with people who have hearing impairments. Apple selected ClearMask by working with students from Gallaudet University, a school that specializes in educating the deaf and hard-of-hearing.