Apple sues recycler for allegedly reselling 100,000 devices it was hired to scrap
Apple alleges in a lawsuit that Geep Canada sold approximately 100,000 iPhones, iPads, and Apple Watches, which the recycler had received to be stripped down and recycled.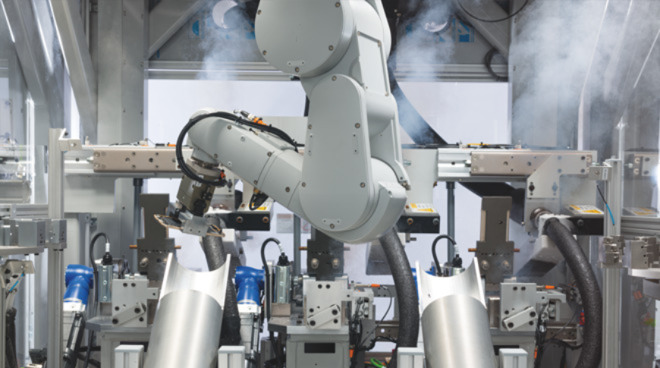 Apple's recycling robot, Daisy
Apple has long been
working to increase
how much it recycles, and even as it attempts to
move more
of that process in house, it still continues to rely on certain partner companies. Since 2014, that's included Geep Canada, the electronics recycling firm which Apple is reportedly now suing.
According to
The Logic
,
Apple estimates
that Geep Canada stole around 100,000 iPhones, iPads, and Apple Watches that it had been hired to recycle.
Geep does not deny the thefts, but has filed a counter suit claiming that they were conducted by three "rogue" employees without the knowledge of the company. Apple argues that these employees were in fact senior management at the firm.
Although the case has only now been publicly revealed, Apple filed its suit in January 2020 while Geep filed its countersuit in July. Seemingly, Apple discovered the alleged thefts at the end of 2017 or start of 2018, and at some point after that ceased working with Geep. In September 2019, Geep Canada merged with other firms to form Quantum Lifecycle Partners.
Apple's suit states that the company shipped 531,966 iPhones to Geep Canada for recycling between January 2015 and December 2017, along with 25,673 iPads, and 19,277 Apple Watches. Apple then audited Geep's warehouse and, according to
The Logic
, learned that some of its devices were being stored away from those of other firms.
Discovering that these areas were not covered by security cameras, Apple then checked the serial numbers of all devices it had shipped to the company. Reportedly, approximately 18% or 103,845 of all those devices were discovered by Apple to be active on carrier networks. Apple claims that the number of stolen devices will be considerably higher, since non-LTE ones wouldn't be shown.
"At least 11,766 pounds of Apple devices left GEEP's premises without being destroyed - a fact that GEEP itself confirmed," said Apple in its suit
Apple is seeking full recovery of the profits made from the resale of these devices, plus $31 million Canadian ($22.7 million US). The new company Quantum Lifecycle Partners told
The Logic
that "the lawsuit is between Geep and Apple and we have no knowledge regarding the details."
According to Geep's court filings, the company is looking for the three employees to pay damages and costs, if Apple wins. The company says that it suffered "extensive businesses losses" because of the thefts and Apple's terminating of the contract.
Recycling is one of the key efforts Apple cites in its
annual environmental report
on how it's operating its facilities, and engineering its devices.