iPhone 12 wireless charging hits 15W with MagSafe, Qi limited to 7.5W
Apple device users can now take advantage of 15W wireless charging for their
iPhones
with iPhone 12, but only with charging accessories based on the new MagSafe protocol.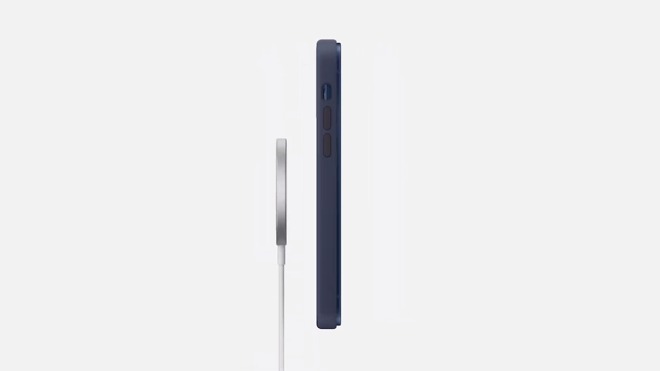 Credit: Apple
The
charging puck
, which revives the beloved MagSafe branding, is a proprietary charger that attaches to the rear of an iPhone via integrated magnets. Think of it like an
Apple Watch
charger for iPhone.
As Apple noted during its Tuesday keynote, the
$39 MagSafe Charger
will be able to charge
iPhone 12
and
iPhone 12 Pro
models at a much faster 15W power rate.
However, it appears that Qi-based charging accessories won't get access to that faster charge. When used with an Apple device, Qi chargers are stuck with a maximum of 7.5 watts, the same spec offered with iPhone 11 and older handsets.
Similarly, while the MagSafe chargers will be compatible with any iPhone that supports wireless charging, the item description appears to indicate that faster wireless charging will be restricted to iPhone 12 and iPhone 12 Pro models. That suggests there's a new component in the 2020 models that "opens up" 15W charging, which has long been available on competing Android devices. (The 15W charging rate has also been a standard Qi specification for several years.)
Apple, for its part, says that it has updated its shielding design to "safely provide up to 15 watts for faster charging."
It's worth pointing out that Apple said it will make MagSafe technology available to third-party manufacturers so that they can create their own magnetic charging accessories for Apple's new iPhones. That could suggest that higher charging rates will eventually be available from third-party products.
Alongside MagSafe charging accessories, Apple also debuted new cases and wallets that take advantage of the magnetic attachment points for quick and easy installation and removal. MagSafe cases will also not interfere with charging via MagSafe pucks. Apple also debuted a dual-charger that can power both an iPhone and an Apple Watch, but hasn't specified its price or availability.