Apple begins taking pre-orders for iPhone 12 and iPhone 12 Pro
The first two models of Apple's new
iPhone 12
range have now started pre-orders, with shipping due to start from October 23.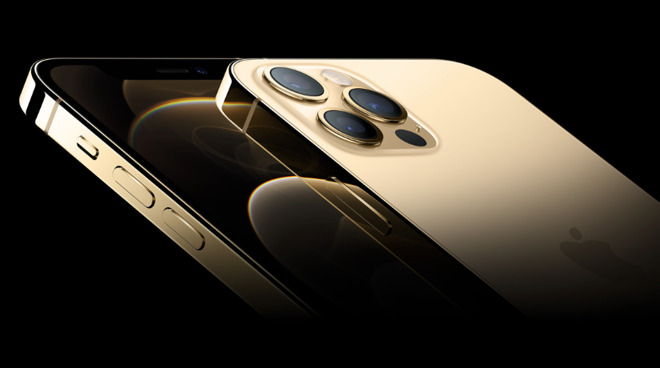 Apple's iPhone 12 Pro is one of the first models to be available for pre-order
Apple's splitting of pre-orders for the iPhone 12 range into two separate dates has begun with the iPhone 12, and
iPhone 12 Pro
. Both are now available for ordering, and at least the initial buyers will get their phones in one week's time, on October 23.
Pre-orders for the iPhone 12 and iPhone 12 Pro began at 05:00 PT on October 16. As the pre-ordering is done via the online Apple Store, there was no geographic time difference. Customers in the UK and Australia were able to order from exactly the same moment -- 13:00 BST, and 23:00 AEST.
The remaining two models in the new range will not enter pre-orders for another three weeks. Customers will be able to order both the
iPhone 12 Pro Max
, and the
iPhone 12 mini
, from November 6.
At that same time, November 6, Apple will also begin taking pre-orders for the new
HomePod mini
.
Apple regularly sells out quickly, and users soon see shipping times slip for all devices. But initial purchasers of the iPhone 12 Pro Max and the iPhone 12 mini should get their phones on November 13.
The HomePod mini will start arriving later, on November 16.
Check out the latest iPhone 12 deals in our pre-order roundup. And be sure to bookmark the AppleInsider HomePod Price Guide for upcoming deals on the HomePod mini.