iPhone 12 and iPhone 12 Pro pre-order results beat iPhone 11 launch, Kuo says
Posted:
in iPhone
edited October 2020
TF Securities analyst Ming-Chi Kuo estimates Apple notched between 7 million and 9 million combined
iPhone 12
and 12 Pro pre-orders over launch weekend, and those numbers will only rise with a start to iPhone 12 Pro Max and mini sales in November.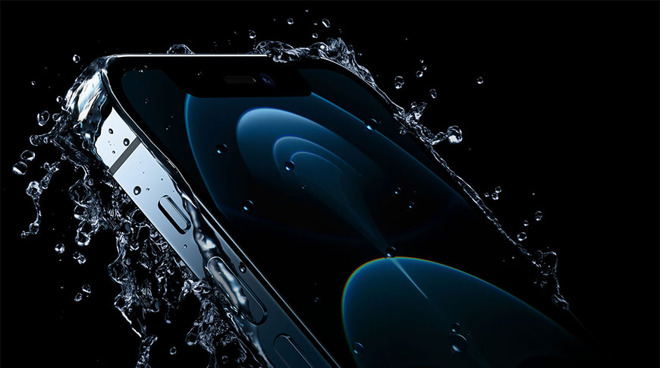 In a note to investors on Monday, Kuo said iPhone 12 and
iPhone 12 Pro
alone nearly matched the performance of the entire iPhone 11 line in 2019. Apple is estimated to have sold between 10 million and 12 million iPhone 11 series devices during launch weekend in 2019. Sales of the two new models reached an estimated 1.7 million to 2 million units in 24 hours, up from 500,000 to 800,000 iPhone 11 units recorded last year.
"The iPhone 12 Pro pre-order beat our expectation because of Apple core fans' initial preference for high-end models, the strong demand in the Chinese market, and the coming peak season demand in the U.S. and Europe," Kuo writes.
Kuo does not expect the upcoming
iPhone 12 mini
and
iPhone 12 Pro Max
to match iPhone 12 and 12 Pro, but pre-orders for the two remaining 2020 models could push overall 12 series pre-order sales toward "supercycle" heights.
The analyst is modeling iPhone 12 and 12 Pro to both account for between 30% and 35% of iPhone 12 series shipments in the fourth quarter. The pint-sized iPhone 12 mini and super-sized iPhone 12 Pro Max are estimated to hit 10-15% and 15-20%, respectively.
Kuo previously pegged iPhone 12 mini to garner a larger portion of shipments, but a lack of dual SIM support and the handset's small display are leading to a muted response from the important Chinese market. China is, however, exhibiting intense interest in the more expensive iPhone 12 Pro.
"The reasons for the strong pre-order demand in China include 1) demand transfer of the high-end model due to Huawei ban, and 2) more popular 5G infrastructure to benefit the marketing and promotion," Kuo writes.
Announced at a special event
last week
, the iPhone 12 lineup boasts a slew of upgrades including a refreshed design, powerful A14 Bionic system-on-chip, and 5G support. It is the latter feature that is expected to goose sales into 2021.
Apple initiated iPhone 12 pre-orders
last Friday
ahead of a wide release slated for Oct. 23. Pre-orders for the diminutive iPhone 12 mini and top-end iPhone 12 Pro Max will begin on Nov. 6 and arrive in customer hands a week later.